STORY
Regents Merchant, Bishop honored
Two University of Colorado regents received recent honors.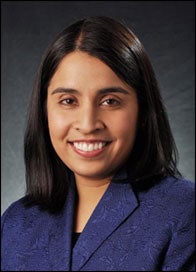 Regent Monisha Merchant, D-Lakewood, has been awarded a prestigious Marshall Memorial Fellowship for 2010, a traveling program that will send 54 emerging U.S. leaders to several European cities to learn about common political, economic and social issues and institutions.
The group of fellows, representing 18 states and the District of Columbia, was chosen through competitive national and regional processes. Participants come from politics, government, media, business and nonprofits. Merchant is one of four Coloradans taking part.
The German Marshall Fund of the United States is a nonpartisan American public policy and grant-making institution that promotes cooperation and understanding between the U.S. and Europe.
"It's an honor to be selected to be part of a global network of professionals who value the importance of transatlantic cooperation in our respective countries' economic development, national security and environmental sustainability," Merchant said. "We've all seen in our lifetime the benefits of cooperation and collaboration with the European nations. I will be part of a professional network with the heavy responsibility to ensure that we continue to build upon these collaborative efforts and to intellectually challenge each other in the future."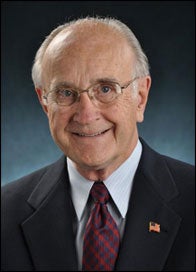 Regent Tilman "Tillie" Bishop, R-Grand Junction, was honored with the Soviet Jewry Freedom Award, presented by the Russian Jewish Community Foundationat the group's October meeting in Boston.
While in the legislature, Bishop and former Rep. Jerry Kopel took up the cause of the Leningrad Three, who were imprisoned in Soviet Russia after an unsuccessful attempt to hijack an airplane to escape the Soviet Union in 1970. Bishop and Kopel enlisted some of their legislative colleagues to help, as well as prominent Coloradans. The prisoners eventually were released after an effort that spanned more than six years.
The Russian Jewish Community Foundation is a grassroots, all-volunteer charitable organization seeking to preserve and enhance Jewish identity among Russian Jews and to support Israel.