STORY
Regents Hybl, Griego discuss funding challenges with Faculty Council
Board looking for faculty, staff input in brainstorming solutions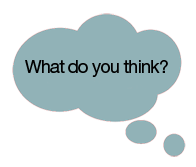 What should CU do to address the possibility of little to no state funding in the future?
POST A COMMENT BELOW
(one-time registration required)
CONTACT FACULTY COUNCIL
via email
WRITE A LETTER TO THE EDITOR
via email or online contact form
Citing forecasts that show the possibility of public higher education receiving no state funding in the future, members of the Board of Regents told Faculty Council last week that faculty and staff input is needed in brainstorming solutions to budget challenges.
Board Chair Kyle Hybl, R-Colorado Springs, and Vice Chair Irene Griego, D-Lakewood, spoke at the Sept. 25 meeting of Faculty Council at 1800 Grant St. Hybl presented slides first presented by Todd Saliman, vice president for budget and finance and chief financial officer, to the Board of Regents. They illustrate trends showing the potential for a complete lack of state funding for public higher education in the years ahead.
"The point I'm trying to make is that funding for public higher education is in jeopardy," Hybl said. "We need the faculty – the people who are teaching day to day – and the staff to help identify and come up with solutions to (the problem)."
Hybl said the board doesn't want to be in a position where it proposes a budget solution only to have it rejected because of a lack of engagement with and input from faculty and staff – "the people it's going to affect most," he said.
Griego said she and Hybl "agree that as we move forward, it's going to be a collaborative effort. It's going to take all of us to come together to search for answers to what's going to happen with the state budget."
Hybl said there's no imminent budget emergency.
"We're saying there's a problem on the horizon," he said. "We can come together as the University of Colorado – its faculty, staff, administration and board – to set a good path … and come out stronger than we are."
Council members said marketing and image boosting will become increasingly important for the university to drive enrollment. Specifically, said David Port, image boosting will be important as CU's online course work and MOOCs compete in an arena with the world's top institutions. Port said he sees CU South Denver as "a wonderful opportunity" for new revenue, and also expressed frustration over why administrators say legislative solutions – ballot measures, specifically – are not realistic for CU.
"If you're asking for tax measures on the ballot," Hybl said, "higher education and taxes for higher education don't poll well at all for voters. If you're starting at 40 percent (support), you're not going to be able to make up 11 percent."
Faculty Council Chair Laura Borgelt encouraged board members to maintain lines of communication with the regents. Hybl suggested that the council could "empower a smaller team" to be a formal point of contact on the topic.
"We appreciate the feedback you're all giving," Hybl said. "This is just the beginning."
Added Griego, "Through these conversations, we'll come up with that one key idea. … I hope we don't wait until there's a crisis. I hope we work hand in hand and explore together what we need to do now and in the future."
In other business at last week's Faculty Council meeting:
A proposed revision of the tuition benefit is said to be making significant progress, according to the chairs of the council's budget committee and personnel committee. Three proposals are being explored, the preferred option being a 75 percent tuition benefit. John McDowell, chair of the personnel committee, said such a benefit would be an important recruitment and retention tool for faculty across the campuses; staff would benefit as well. Bita Rivas, chair of the budget committee, said the next hurdle is determining the cost to the university. Borgelt said she has asked the committees to have their work done this fall. "Administrators want to see this happen," McDowell said. "We can now see light at the end of the tunnel (and) we can get this done."