STORY
Regent Ken Montera officially joins board
Appointee of Gov. Polis represents 5th Congressional District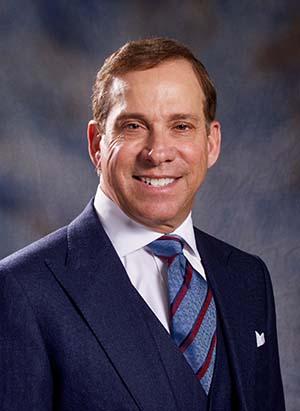 The CU Board of Regents on Wednesday welcomed a new member, Ken Montera, who took his oath of office during an online ceremony.
Gov. Jared Polis named the Colorado Springs Republican to the vacant seat last month after Regent Chance Hill resigned for personal reasons. Montera represents the 5th Congressional District.
"I am humbled after over 40 years to once again be home and part of the University of Colorado," Montera said after taking his oath, administered by Board Chair Jack Kroll.
Montera is a graduate of CU Boulder's Leeds School of Business, where he studied marketing and international finance. His long career as a marketing executive included serving as executive vice president of retail operations for L Brands. Montera now works as a retail and management consultant and serves as vice chair of the Colorado Springs Symphony Orchestra.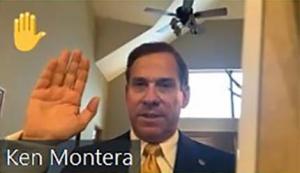 "It's an honor to now be a part of this outstanding group," Montera said upon joining the board. "Together, we will continue to make our university, our students, our faculty, our staff and particularly our state proud of our institution."
Montera, who ran in 2018's at-large regent election, will serve on the board through this year. The winner of November's election in the 5th District will serve the final two years of the term; Montera has said he intends to run to keep the seat.
Several members of CU leadership – including President Todd Saliman and Regents Kroll, Vice Chair Sue Sharkey, Heidi Ganahl, Glen Gallegos, Callie Rennison and Ilana Spiegel – joined Wednesday's virtual swearing-in, welcoming Montera to the board.
Saliman noted the challenging timing of Montera's arrival, given the ongoing pandemic and last week's devastating fires in Boulder County.
"But we are up for the challenge," Saliman said. "We really value working with the board, working with you, facing those challenges and moving the university forward."