STORY
Procurement Dashboards deliver data CU can bank on
Tool simplifies tracking and managing spending, controlling costs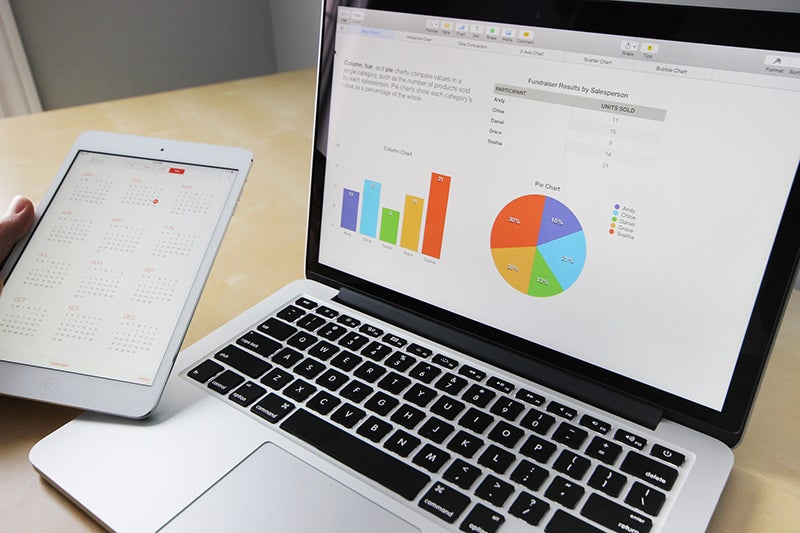 Every penny counts. That's why the Procurement Service Center (PSC) has released a new tool that empowers University of Colorado campuses, schools and departments to easily monitor and manage spending.
Procurement Dashboards deliver new daily data to provide users a closer look at spending for their organizations – from high-level overviews down to individual purchases. Each dashboard provides insights into different types of spending, allowing users to better judge performance, control costs and save money.
The Procurement Spend Summary provides a high-level breakdown of Marketplace invoices, Procurement Card and Travel Card expenses, and reimbursements.
The Expense Detail dashboard breaks down Concur expense data, with the ability to filter data by employee, expense type or supplier. Taxonomy dashboards examine Marketplace and Procurement Card data, filtering through six levels of product categorization.
The Air Travel Dashboard delivers an overview of air travel spending, with interactive maps and booking detail filters.
"(We're) putting the power of data analytics in the hands of our customers," said Ed Mills, chief procurement officer for CU system administration. "Campus decision makers will have 24/7 access to fresh data and powerful data analytics and visualization tools. This access will support planning activities, policy monitoring and spending trends."
Integrated dashboard views will enable more data-driven decision making at CU, said Shonna Hughes, director of Procurement Operations and Shared Services.
Clicking through the Expense Detail dashboard, PSC Business Intelligence analyst Kelly Richter provides an example of the dashboard's usefulness in just a few seconds. Filtering down to office supplies, he quickly identifies office supply purchases using travel cards.
"To me, this might be a training issue," Richter said. "If you wanted to reach out to someone in your department to do some training on travel card use, this makes it easy to do so."
Previously, the PSC sent quarterly PDF department scorecards containing this information, which required manual data cleanup for the PSC as well as time to interpret results for department users.
"I am excited to have a new tool in our arsenal for procurement tracking," said Jacqueline Bannister, business operations analyst with Employee Services. "It will help us track measurable goals throughout the year."
Building the foundation for data delivery
Procurement Dashboards would not be possible without the creation of the PSC DataMart, which prepares spending data from many CU systems for consumption by users.
The PSC collaborated with University Information Services (UIS) to develop the PSC DataMart, which is a component of CU's larger data warehouse. UIS teams gathered design requirements; created data architecture, schemas and models; conducted weekly testing to ensure data accuracy; and provisioned appropriate security access for users. A third-party vendor developed a file taxonomy. Overall, UIS invested 3,500 hours in the project with contributions from nine teams.
"We've worked on this from the beginning, and the PSC DataMart really uses the best practices and standards out there," said Lisa Damboise, UIS assistant director of Data and Business Intelligence. "This is now a product UIS owns and supports for the PSC, but it will always be enhanced through collaboration and refinement."
In future phases, the PSC plans to integrate scorecards and key performance indicators into the dashboards for real-time performance monitoring.
Request dashboard access
Learn more and watch the PSC's recent webinar to see a demonstration of Procurement Dashboards in action.
To request dashboard access for your CU business needs, please email PSCBusinessIntelligence@cu.edu. For questions, contact the Finance and Procurement Help Desk at FinProHelp@cu.edu.