STORY
President Saliman begins series of campus visits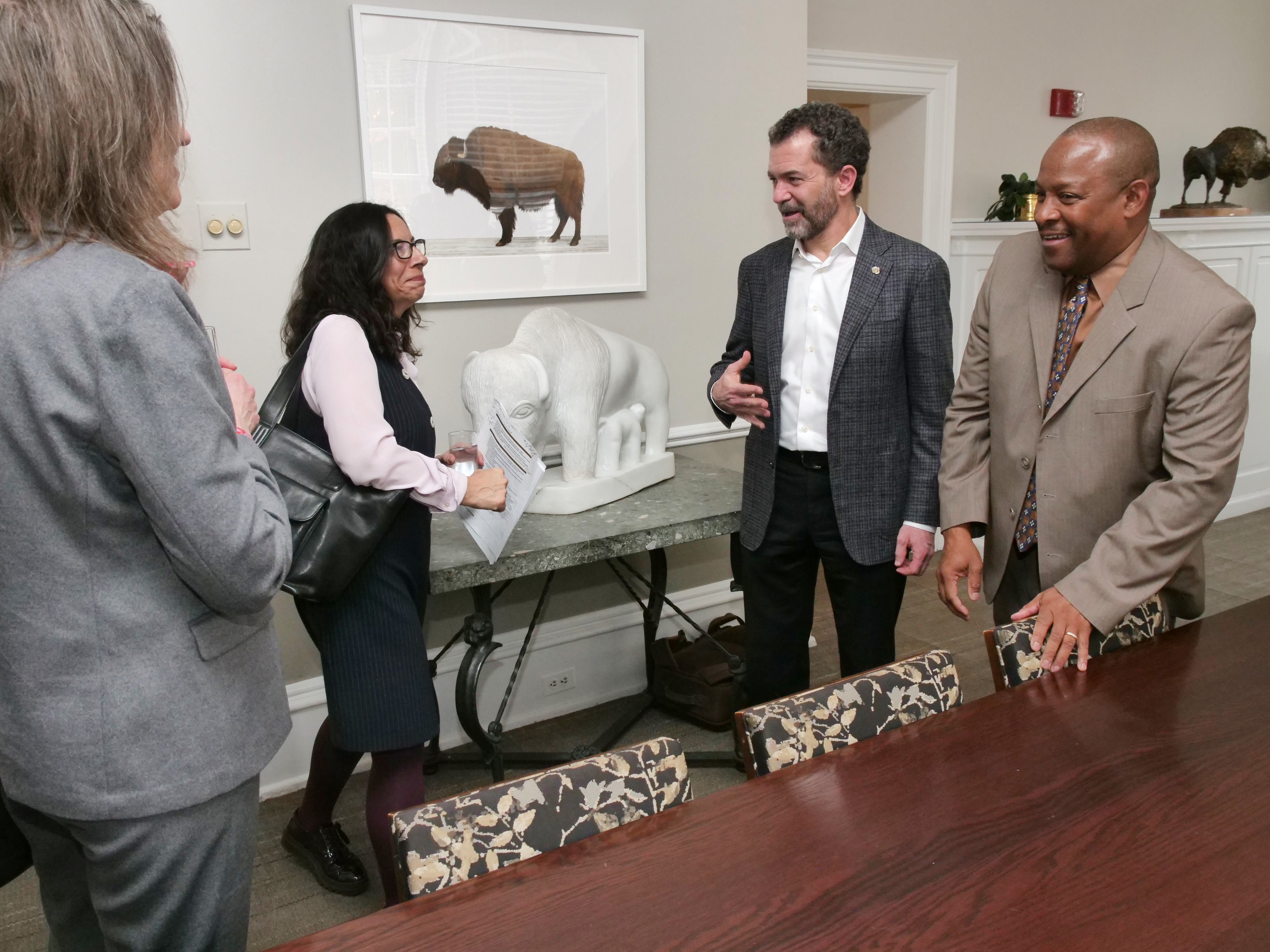 Casey A. Cass/University of Colorado
President Todd Saliman spent Tuesday meeting with leaders and community members at CU Boulder, the first stop in a series of campus visits across the CU system.
Starting the day with a morning tour of the Laboratory for Atmospheric and Space Physics (LASP), Saliman and members of his leadership team spent the next several hours in discussions related to the CU system strategic plan.
The morning visit highlighted LASP's expertise in space science research and the institute's crucial role in educating the next generation of space science professionals.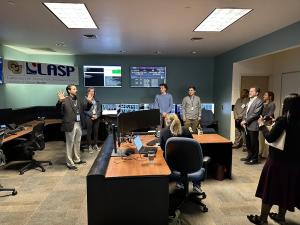 "We were honored to showcase our unique facilities and introduce President Saliman to some of our 700 employees, all of whom are working to transform human understanding of the cosmos," said LASP Director Daniel Baker. Read more and see more photos here.
Sessions later in the day on the CU Boulder campus focused on student affairs; shared governance groups; outreach; recruitment and retention; and diversity, equity and inclusion.
CU Boulder Provost Phil DiStefano, Executive Vice Chancellor and Provost Russ Moore and Executive Vice Chancellor and COO Patrick O'Rourke were among the leaders and many stakeholders from the campus who took part.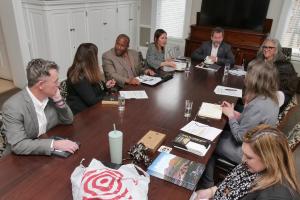 Saliman was joined by system staff members and leaders including Danielle Radovich Piper, senior vice president for external relations and strategy; Jeff Howard, vice president for communication; Judi Díaz Bonacquisti, senior diversity officer; Michael Lightner, vice president for academic affairs; and Tony Salazar, vice president for outreach and engagement.
Similar visits are planned for the months ahead at the CU Anschutz Medical Campus (April 19), CU Denver (April 25) and UCCS (May 4).