STORY
President's Diversity Award recipients honored for contributions to inclusive excellence
CU Boulder's Chapin, CU Denver's Fitzgerald among 2018 awardees
The CU President's Diversity Award committee has announced three awards for 2018.
The President's Diversity Award recognizes significant achievements of faculty, staff, students and academic or administrative units in developing a culturally and intellectually diverse university community reflective of inclusive excellence. Awardees, each of whom receives $2,000, engage in meaningful diversity activities beyond their primary responsibilities at the university.
This year's recipients will be recognized at a reception set for 2 p.m. Friday, April 20, at 1800 Grant St., Denver. All members of the university community are invited to attend. Click here for event details and registration information.
The 2018 CU President's Diversity Award recipients are:
Violeta Chapin, clinical professor, Colorado Law, CU Boulder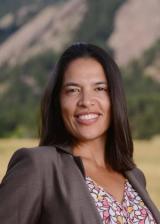 Professor Violeta Chapin is an ardent clinician committed to social and legal justice. Her counsel in and fundraising for legal clinics for communities throughout the state of Colorado has had a profound impact for DACA (Deferred Action for Childhood Arrivals) recipients, undocumented immigrants, and immigrant employees, among others. According to Chapin's nominator, in response to the September 2017 DACA rescission, "Professor Chapin worked tirelessly to meet with not only the DACA recipients (at CU Boulder), but any DACA recipient who needed assistance in our state. She spoke at multiple rallies, contacted local agencies, and even worked with our state representatives." In addition to Chapin's DACA renewal clinics at CU Boulder, she helped with similar legal clinics at Colorado State University and the University of Northern Colorado. As concluded in Chapin's nomination, "She has continued to fight for our immigrant students and staff."
Jasmine Fitzgerald, student, CU Denver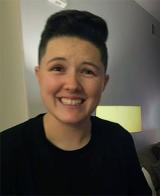 Jasmine Fitzgerald is a student in the master of social sciences degree program in the College of Liberal Arts and Sciences at CU Denver and also is a student program assistant for the Auraria Campus' LGBTQ Student Resource Center. Fitzgerald is driven to enhance inclusion for all at CU Denver and throughout higher education. She has focused her efforts on issues of diversity and community by way of coordinating events, discussions and panels addressing intersections of identity. Fitzgerald has helped coordinate the You Are Welcome Here (YAWH) Conference, which is planned for late 2018, to provide attendees opportunities to engage in critical dialogue on LGBTQ identity and experience coupled with faith. A supporting letter in Fitzgerald's nomination notes that in co-coordinating the YAWH Conference, "She saw a campus community need, and she immediately found a way to address the gap for LGBTQ+ students who also identify with various faith backgrounds, and the overlaps between violence, mental health, coalition building, bullying and more."
A Queer Endeavor, School of Education, CU Boulder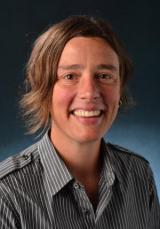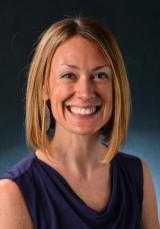 Co-founded and led by Bethy Leonardi and Sara Staley, A Queer Endeavor (AQE) of the CU Boulder School of Education "seeks to contribute to the knowledge base on gender and sexual diversity-affirming policies and practices in education, inform research and praxis, and engage in broad-based coalition building with a variety of community-based stakeholders." The unit has achieved this by building partnerships and leading professional development and teacher training opportunities for primary and secondary education institutions, as well as institutions of higher learning. With AQE's support, these various entities have proven to develop, foster and augment an ethos of community inclusion for LGBTQ+ and gender-expansive youth that is conducive to an accepting, healthy teaching and learning environment for all. AQE raised funds to produce a documentary film, "Breaking the Silence: Honoring the Voices of LGBTQ Youth and Allies in Supporting our Teachers," a piece to start – then continue – teacher education with a focus on diversity.