STORY
President Kennedy, Government Relations advocating for CU at federal level
Leadership engaged with Colorado delegation as Biden Administration reveals budget priorities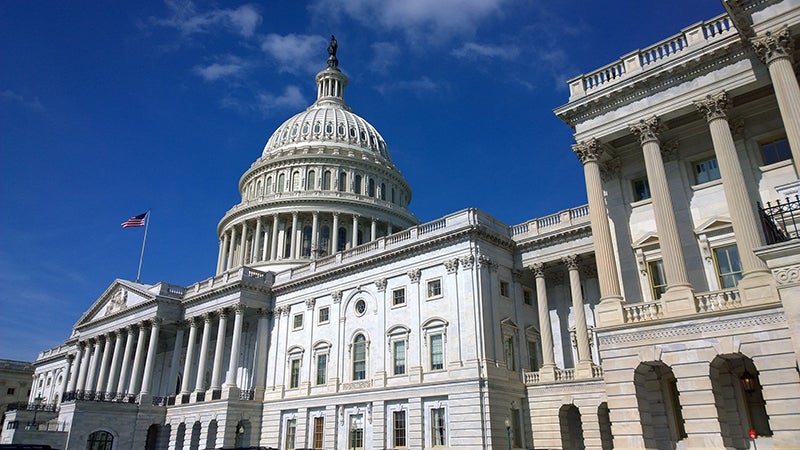 As lawmakers in Washington, D.C., consider priorities for funding in the next fiscal year, leadership at the University of Colorado is advocating for support of the system's educational mission at a critical time.
Regarding the needs of students, CU President Mark Kennedy and the four campus chancellors recently joined the Colorado Commission on Higher Education, the Colorado Department of Higher Education, and colleges and universities across the state in sending a letter to Colorado's congressional delegation, urging support for doubling the Pell Grant maximum award from $6,495 to $12,990. CU's Federal Team from the Office of Government Relations also urged Colorado representatives to join a letter circulating to House appropriators in support of doubling Pell.
The April 9 release of President Biden's first budget proposal to Congress officially kicked off appropriations season in the capital. In addition to the Pell letter, CU's Federal Team recently urged Colorado members to join letters to House appropriators in support of some of CU's most important research agency partners, including the National Institutes of Health, National Science Foundation, Department of Energy, Department of Defense, National Endowment for the Humanities and others.
At CU's urging, Rep. Joe Neguse is leading a pair of letters in support of the National Institute of Standards and Technology and NASA Space Grant, respectively. Rep. Jason Crow also has agreed to circulate a letter in favor of a proposal endorsed by CU to create a University Consortium for Space Technology Development to support U.S. Space Command.
As more letters circulate, the Federal Team will continue to urge the Colorado delegation to support the priority accounts and projects President Kennedy discussed in his recent meetings with all nine Colorado members of Congress.
"It's important that we continue to engage Colorado's Congressional delegation as the new administration rolls out initiatives," Kennedy said. "They have been supportive of our efforts around students and research."
Earlier this month, the House began the process of accepting community project funding requests – previously known as earmarks – after a 10-year hiatus. CU Anschutz, CU Denver and CU Boulder all have submitted proposals to their respective members requesting funding to support pipeline programming for underserved and first-generation students. Each member of Congress soon will make a determination about whether they will submit these proposals to the Appropriations Committee.
The Biden Administration's major political priorities and funding initiatives continue to unfold. Indicators are found in the president's preliminary budget request, as well as his infrastructure and economic stimulus proposal, the American Jobs Act. Specific details on many federal programs and projects won't be available until Biden releases his full budget request along with the second part of his stimulus, known as the American Families Plan, which will focus on education and health care.
President Biden's preliminary budget requests an additional $14 billion for climate and clean energy efforts across all federal agencies and proposes significant investments in climate research and development – some of which could potentially come to CU. Waleed Abdalati, Ph.D., of CU Boulder's joint institute with NOAA, the Cooperative Institute for Research in Environmental Sciences (CIRES), recently testified before the House Select Committee on the Climate Crisis at its first meeting of the current Congress. Rep. Neguse, a member of the panel, introduced professor Abdalati. His testimony emphasized that scientists want to provide decision-makers with the best information possible to inform effective policy that balances the economic, humanitarian and security dimensions of climate change.