STORY
Photos from youth initiative featured in exhibit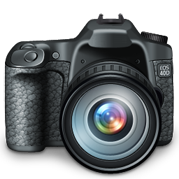 In partnership with the Youth Services Initiative of the City of Boulder Parks and Recreation Department, the CU-Boulder Program in Environmental Design is hosting an art opening from 5 p.m. to 7 p.m. today at the North Boulder Recreation Center, 3198 Broadway.
Over the past 10 weeks, 40 Boulder middle and high school youth developed their voices by photographing their neighborhoods and common spaces. Through their photographs and words, they have developed insight into their experiences, hopes and desires. Growing Up Boulder (GUB), Boulder's "child- and youth-friendly city initiative," is a partnership between the city of Boulder, Boulder Valley School District and the University of Colorado's Children, Youth and Environments Center for Community Engagement.
The work was funded in part by the CU Diversity and Excellence Grant. The exhibit will be on display at the center through the month.