STORY
'Onward': Impact report highlights giving to CU as a force of good
Office of Advancement shares annual collection of stories, information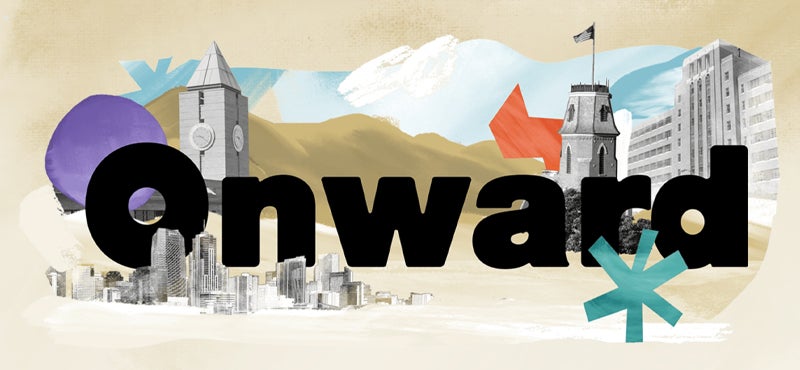 The CU system Office of Advancement is proud to share its annual Impact Report to Donors. Each year, the online report features financials information and stories of philanthropic impact across CU's four campuses.
The theme of this year's report is "Onward" because despite the challenges before us, CU continues to deliver on its mission to improve lives on our campuses, in our communities and around the world. Despite the pandemic, CU had one of its best years to date for donor support, raising $455.9 million.
The report also features inspiring stories about:
Medical professionals on the front lines of the COVID-19 pandemic who received emergency relief funding to help pay for rent, child care and groceries.
Scholars working to improve equity and justice in our education, health care and legal systems.
Students across our four campuses who found peace of mind, job skills or a sense of belonging, thanks to scholarships.
Colorado communities that partner with CU to support the mental and physical well-being of residents.
See the 2020 report at essential.cu.edu/impact-reports/onward.
Every year, the Impact Report to Donors is a collaborative effort among partners across CU's four campuses, the CU Foundation and the CU system. Thank you to all who contributed to this year's publication.
We invite all CU employees to share links to the stories in your communications channels and with your constituents, as well as add a link to the report to your email signature.