STORY
Online Design and Development team recognized with national award
CU honored for Excellence in Faculty Development for Online Teaching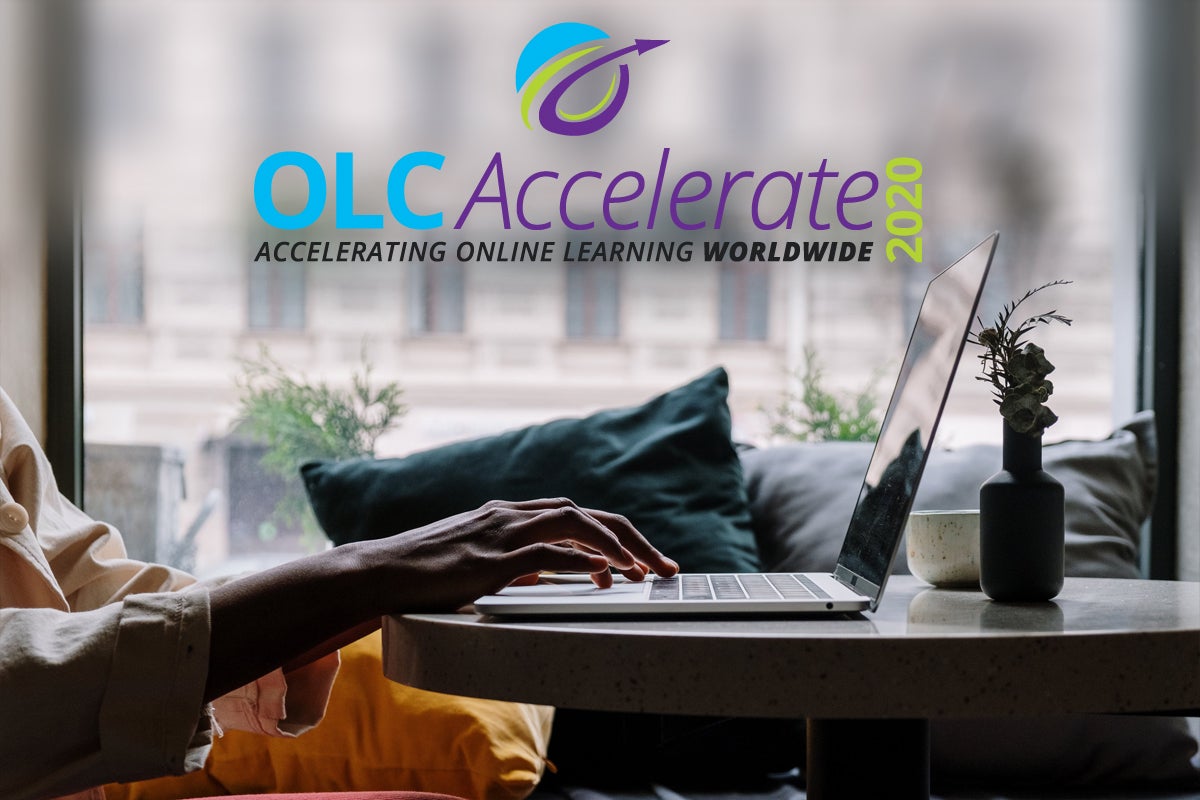 The Online Design and Development Team from CU's Office of Digital Education was selected by the Online Learning Consortium (OLC) as the recipient of its 2020 Excellence in Faculty Development for Online Teaching Award.
The national award recognizes an OLC member institution for the development and delivery of an outstanding, comprehensive program for faculty professional development in online teaching. OLC is a collaborative community of education leaders and innovators, and is recognized nationally as the leading professional organization dedicated to advancing quality digital teaching and learning experiences designed to reach and engage the modern learner – anyone, anywhere, anytime.
Jason Drysdale, Ed.D., Director of Instructional Design and Program Development, and his team will be recognized at a virtual ceremony and gala Nov. 9 during the 2020 OLC Accelerate Conference, collectively one of the largest gatherings of the online learning community. The Online Design and Development team calls its suite of professional learning experiences Online Skills Mastery, or OSM (pronounced "awesome").
Universities across the world have been relying on their instructional design teams more than ever during the COVID-19 pandemic. The Online Design and Development team is no exception: Over the 2019-20 fiscal year, the team collaborated with faculty on 15 program designs and 84 courses, and had 2,841 faculty register for one or more of the 72 trainings and workshops offered. The impact has been substantial: The team's innovative program has helped equip faculty with important online teaching practices such as teaching presence and universal design for learning.
Further highlights of OSM include the flagship online course on the foundations of student-centered online teaching that is taught by senior instructional designers. Preceding the eight-week course, many faculty participate in collaborative course mapping — a design process centered on the relationships that humanize online learning and help students and faculty succeed in digital environments.
"Digital technologies enable online teaching and learning, but it's the trusting and authentic relationships that matter most," Drysdale said. "When we design courses in collaboration with faculty and build each other up through our diverse experiences and expertise, we create something better in partnership than what one person can accomplish alone. That's the core of our team's work and identity: We are with you and for you, through and through."
Sheana Bull, Interim Senior Faculty Fellow for Online Learning, said, "We are so pleased that our instructional design team has been recognized for their collaborative approach to instructional design. Their philosophy is one that is not only focused on ensuring the design of high-quality online courses, but also on building capacity of faculty to utilize evidence-based strategies to design and deliver their courses, an approach that differs from how instructional design is typically implemented."
The OLC recognizes outstanding work in the field of online and blended education through its annual awards.
"Award recipients were hand-selected by our esteemed board of directors and awards selection committee for their exemplary contributions to the field," said Jennifer Mathes, CEO of OLC. "These individuals are not only making a difference within their organizations; they are elevating our community's efforts in advancing quality online and blended learning experiences designed to reach all learners."
OLC inspires innovation and quality through an extensive set of resources, including, best-practice publications, quality benchmarking, leading-edge instruction, community-driven conferences, practitioner-based and empirical research and expert guidance. The growing OLC community includes faculty members, administrators, trainers, instructional designers, and other learning professionals, as well as educational institutions, professional societies and corporate enterprises. Visit http://onlinelearningconsortium.org for more information.