STORY
One-time payments set to arrive in July paychecks
Additional 1% recognizes past year's pandemic challenges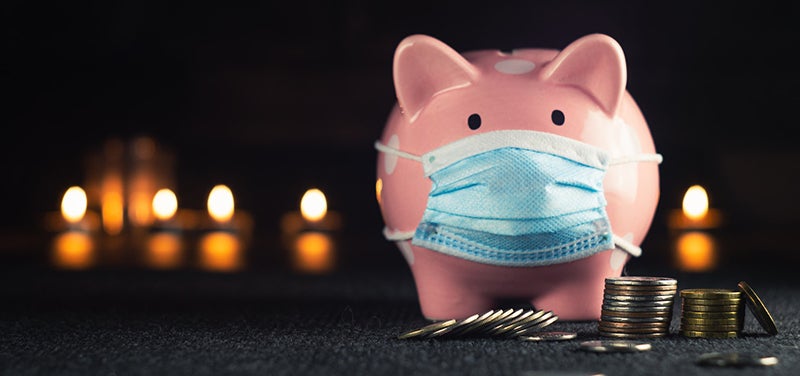 As the University of Colorado approaches the end of a fiscal year dotted with employee furloughs, CU leadership has determined the details of one-time compensation payments to faculty and staff.
The payments are being distributed in recognition of the challenges employees met during the past year's pandemic and a new compensation cycle, the shift of which was approved last month by the Board of Regents.
The one-time, non-base-building payments – set to be included with the July 30 paycheck – are for this fiscal year only, and will apply to eligible faculty, research faculty and university staff employees.
Because the payment is non-base-building, it is not added to the employee's continuing regular salary rate.
The payment covers the six-month gap between the previous July 1 merit date and the new Jan. 1 merit date. This results in a payment for the employee equivalent to 1% of their annual academic year contract or 12-month salary. The one-time payment is based on the employee's regular salary rate as of June 30.
Not included are summer appointments or other administrative/academic appointments for academic faculty. Only the academic year, or 12-month (for faculty with 12-month appointments), base salary for faculty will be considered in the calculation.
Details vary among the campuses and system administration. Click here for more information.
At CU Boulder, temporary campuswide pay reductions will end on June 30. The one-time payment is based on the employee's regular salary rate as of June 30 after the temporary campuswide pay reduction is ended. Click here for more details.
The CU Anschutz Medical Campus, where the compensation cycle is not changing calendar dates, is providing base-building increases geared toward employee retention, and salary adjustments necessary for market alignment to eligible CU Anschutz faculty, staff, PRAs and dual-campus Central Services Administration employees. Click here for more details.
To be eligible for the one-time payments, employees must be regular faculty, research faculty or university staff who have an active appointment as of July 1, 2021, and who also meet the conditions below. Temporary employees are not eligible.
Regular faculty and university staff who received a "meeting expectations" or higher performance rating during the 2020-2021 performance management cycle.
Research faculty who held active appointments as of Jan. 31, 2021. (Due to the timing of the performance evaluation cycle, research faculty generally will not have performance scores on file by July 2021.)
As approved by the Colorado Legislature, classified staff employees will receive a 3% across-the-board, base-building merit increase effective July 1, 2021, instead of the one-time, non-base-building payment.
The one-time payment will be funded and directly charged to central campus sources, which were made available because of federal pandemic relief funding. One-time payments made to eligible employees funded from gifts, grants, contracts or auxiliary funds also will be directly charged to these central campus sources.
Administration has yet to determine whether a base-building merit pool will be feasible for compensation increases that would take effect Jan. 1, 2022. The decision will be made in early October after enrollment censuses are complete.