STORY
Omada wellness program expands offerings for Type 2 diabetics
Take a one-minute screening to see if you are eligible for this program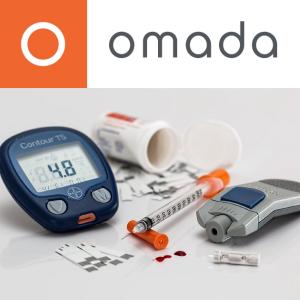 The CU Health Plan's Omada program now has options for people who have Type 2 diabetes and are not currently taking insulin.
Omada, a cutting-edge digital behavioral transformation program, is dedicated to the fight against chronic illnesses like Type 2 diabetes and heart disease.
Chronic disease is responsible for seven out of 10 deaths in America. Just over 50 percent of Americans live with chronic conditions, yet over 85 percent of health care spending is devoted to patients with one or more chronic conditions. The CDC labels chronic disease the "public health challenge of the 21st century."
Omada has risen to meet the public health challenge. Merging science, technology, education and community, the innovative program is designed to help build sustainable healthy habits.
"When we first launched the program, health plan members who already had Type 2 diabetes were not eligible to join. We were recently able to change that," said Felicity O'Herron, chief human resources officer and associate vice president of Employee Services.
If you are at risk for Type 2 diabetes or heart disease — or if you have Type 2 diabetes — and you're a CU Health Plan member, the Omada program is available to you at no cost. The program provides tools, resources and smart technology at no out-of-pocket cost, including:
a wireless scale pre-synced to a password-protected account
a specialized health-related curriculum
on-demand access to a personal health coach
a like-minded online peer network for support
Omada recently relaxed the requirements for program acceptance, so even if you have applied in the past, we encourage you to reapply. Take control of your health by completing the one-minute risk screener.