STORY
Office of Global Education a first for UCCS
College of Education aims to attract more international students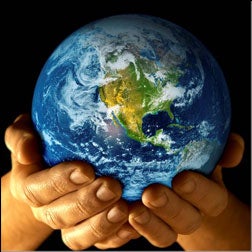 The College of Education has established an office of global education, the first one on the University of Colorado at Colorado Springs campus.
While global education and global connections are growing increasingly important at colleges, the College of Education established an office dedicated to the mission under its office of extended studies.
Kyla Hammond, executive director of enrollment management and extended studies, established the office in July. Anthony Shull is director of global education; Debby Jennings will assist him as program liaison.
"Global education should be a critical component of any university's strategic plan, as we prepare our students for a world that requires global communication skills and awareness of cultural diversity," Hammond said. "Global programs have the potential to increase enrollments and bring in much-needed revenue to the university. The College of Education will focus on bringing international students to UCCS, as well as providing opportunities for our students to study abroad."
The office's mission is to develop educational programs and partnerships that cultivate and develop a global learning environment for the 21st century and establish an environment that provides experiential English education for global citizens.
Drawing upon partnering experience with Yeungjin College of South Korea to create the Daegu English Village, the College of Education plans to add several new international programs within the next three years. These include setting up partnerships with other world universities, developing customized English language programs for domestic and international teachers, offering international study tours to build cultural competency, and establishing academic programs that will offer international research, exchange or scholarship programs for students, faculty and staff.
For more information, contact Anthony Shull at ashull@uccs.edu