STORY
For 20th year, Mini Med simply explains the science of medicine
School makes complex ideas understandable to students, adults without dumbing down
Watch eight hours of "ER," and you'll learn more about co-worker relationships than about medicine. Watch eight hours of "CSI," and you'll just have nightmares.
But attend eight hours of the University of Colorado's Mini Med School, and you'll have a fresh understanding and appreciation of the science that informs modern medicine.
With this year's Sept. 16 launch, the Mini Med School celebrates its 20th anniversary. The innovative, influential public education program has reached nearly 17,000 students and adults since 1989. Created by J.J. Cohen, M.D., a faculty member of the University of Colorado School of Medicine, the program has inspired imitations in more than 100 cities around the world.
This year, the Mini Med School hosts 10th-graders and teachers from the Aurora LIGHTS program, a partnership between CU's Anschutz Medical Campus and Aurora Public Schools aimed at encouraging students to pursue careers in medicine and science. And thanks to remote satellite telecasts, the general public is invited to register for the school as well.
Lectures throughout the eight-week course are presented by medical school faculty and other experts. Topics include anatomy and physiology, cell biology, microbiology, immunology, pharmacology, neuroscience and cancer biology. The hour-long talks are followed by question-and-answer sessions; students can pore over binders of lecture notes on their way to receiving an unofficial diploma - no testing required.
Cohen remains proud that teachers in the program are able to present complex material in an accessible manner but without "dumbing it down."
Mini Med School originates live at the Denver Museum of Nature & Science and is relayed by satellite to locations around Colorado, including the Anschutz Medical Campus and the museum's IMAX theater. Register online or call 303-724-0348.
CU programs rank high on latest U.S. News & World Report list
CU-Boulder 34th among public universities; UCCS sixth in West

Several University of Colorado programs remain rated among the nation's best, with the University of Colorado at Boulder ranked 34th overall among national public universities, in the 2010 Best Colleges list from U.S. News & World Report.
CU-Boulder sits in the top 6 percent of public and private U.S. universities ranked by the magazine, holding No. 77 out of 1,400 public and private universities. The 34th place public ranking is shared with two other schools.
The University of Colorado at Colorado Springs earned a sixth-place spot for public universities offering master's degrees in the West (30th overall), while its engineering program ranks sixth among public universities whose highest degree is a bachelor's or master's (26th overall).  UCCS' engineering program shares its public ranking with three other schools.
Also recognized in the list: CU-Boulder's College of Engineering and Applied Science (19th among public universities whose highest degree is a doctorate, 34th overall, tied with two others), and its Leeds School of Business (23rd among all public university business programs, 38th overall, tied with three others).
U.S. News & World Report ranks schools based on academic peer assessment, graduation and retention rates, faculty resources, student selectivity, financial resources and rate of alumni giving. Highlights of the listings appear in the September issue, on newsstands now.
New energy institute begins reaching out to collaborators
Faculty invited to join research team; expertise on display at October symposium
Now that the University of Colorado at Boulder has teamed with the National Renewable Energy Laboratory (NREL) in forming the Renewable and Sustainable Energy Institute (RASEI), CU-Boulder faculty members have the opportunity to take part in the university's "green" mission.
The institute invites researchers to participate in the formative stage of CU-Boulder's first new research institute since the 1970s, or to apply for appointments as Fellows or Affiliates with RASEI (formerly the CU-Boulder Energy Initiative). The campus is host to some 150 faculty members involved in energy-related research, including wind, solar and biofuels.
RASEI (pronounced "racy"), formally established in June, will serve as the focal point for CU-Boulder's work on renewable and sustainable energy, and as a catalyst for collaboration with NREL. Faculty who would like to get involved are asked to submit a letter of interest and professional vita as soon as possible, but no later than Sept. 30, to either of RASEI's interim co-directors: CU's Carl Koval, koval@colorado.edu, or NREL's Ray Stults, Ray.Stults@nrel.gov.
The letter should briefly address:
Reasons for your interest in getting involved with RASEI
Examples of past or ongoing energy-related research collaborations in which you've participated
Synergies between CU-Boulder and NREL energy-related research programs that you envision to be advantageous in terms of developing competitive research proposals
Besides recruiting ground-level partners, RASEI is readying the third annual Energy Research Symposium on Oct. 21 at the University Memorial Center on the CU-Boulder campus. The event begins with a keynote address by Professor Steve Rayner of the University of Oxford, and includes a display of research projects followed by a seed grant competition with awards of up to $50,000. Details on the symposium, free and open to the public, are at the RASEI site.
New certificates in homeland security offered at UCCS
Security intelligence, disaster public health the focus of new one-year programs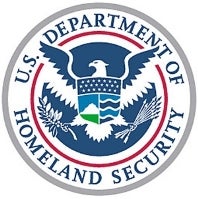 Two new graduate certificates offered at the University of Colorado at Colorado Springs are adding to a growing list of educational services in homeland security and defense.
The Center for Homeland Security, part of the National Institute of Science, Space and Security Centers at UCCS, and the School of Public Affairs offer a certificate in homeland security intelligence for graduate students. The center also partners with the Beth-El School of Nursing to offer a disaster public health certificate for graduate and undergraduate students.
Each certificate comprises four courses that may be completed within a year. Among the topics covered are analytical intelligence methodologies and public health issues as they relate to disasters and terrorism.
"These new educational services will position the Institute for future growth and demonstrate our commitment to meet the needs of our military and private sector partners," said Mike Perini, executive director of the Institute.
Volunteers needed to assist callers to helpline
The Phoenix Center at Auraria offers training for advocates of crime victims
The Phoenix Center at Auraria, which offers crisis intervention to sexual assault victims and victims of other violent crimes, is accepting applications from volunteers interested in being trained as helpline advocates. University of Colorado Denver faculty, staff, students, alumni and other community members are invited to apply for training sessions that begin Sept. 22. The application deadline is Sept. 9.
Volunteers who are accepted will earn a certificate for completion of a 40-hour training in counseling victims of domestic/dating violence, sexual assault and stalking. The Phoenix Center operates a 24-hour helpline that provides free, confidential service to crime victims and concerned people who make contact regarding a friend or loved one who has been victimized.
For an application packet, contact Aneesha Bharwani, victim services coordinator, Aneesha.Bharwani@ucdenver.edu