STORY
New website offers resources in advance medical care planning
Colorado Care Planning directed by CU Anschutz's Lum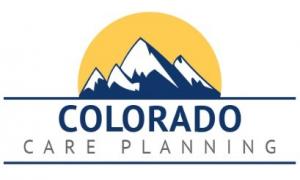 Colorado Care Planning – www.Coloradocareplanning.org – is a new comprehensive website aimed at helping Coloradans of all ages find information for future medical planning.
Launched in July 2018, this public website is directed by Hillary Lum, M.D., Ph.D., in the Division of Geriatric Medicine at the University of Colorado Anschutz Medical Campus.
Coloradocareplanning.org provides free resources like Colorado-specific advance directives including a Medical Durable Power of Attorney form and a living will.
Informed by input from Coloradans including community members, veterans and health care providers, the website has a roadmap with an overview of advance care planning. The roadmap guides visitors along a path to think about their values, choose a medical decision maker, write down their wishes, make medical choices, and share wishes with others.
There also are resources for those with different needs – for example, Spanish-speaking individuals, veterans, and individuals with dementia. Because advance care planning can bring up additional topics such as housing and caregiving, the website also provides Coloradans with local community resources.
Health care team members describe coloradocareplanning.org as an easily navigated resource, useful for providers and patients.
When Megan Prescott, LCSW, first visited the site she was impressed by how it guided people.
"The website is a great place for people to land for all kinds of information. It links to resources that help craft conversations for patients and families who may initially be a little resistant. It has printable Colorado directives that are grounded in goals with better language for patients than what is typically drawn up by lawyers, specifically the Easy to Read Colorado Advance Health Directive."
Jackie Glover, Ph.D., describes how her professional knowledge of the website enabled her to personally help a friend during a critical time.
"My friend was facing end-of-life decisions and was afraid her wishes wouldn't be known or carried out. I directed her to the website to find tools and she was able to schedule a visit with her primary care provider armed with information, particularly about the Colorado MOST form. She was able to make her wishes known."
Visit ColoradoCarePlanning.org to see for yourself. As Glover concluded, "It's wonderful to have one repository of information."
For questions about the website, advance care planning innovations at the University of Colorado, or to provide feedback, email coloradocareplanning@ucdenver.edu.