STORY
New Skillsoft interface debuts
Upgrade enhances user experience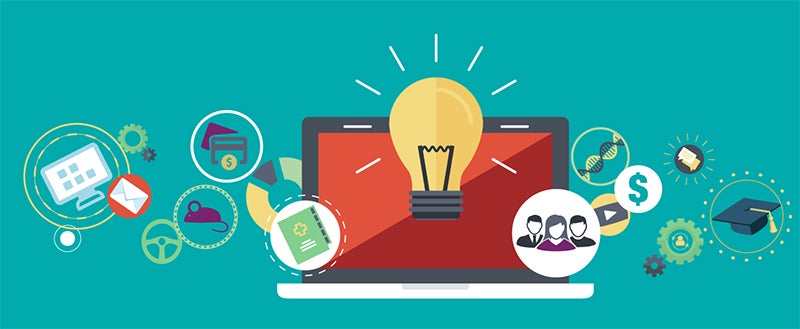 The new Skillsoft is here and a lot has changed, but University of Colorado faculty and staff still have access to the same resources with an upgraded interface that enhances the user experience. Plus, access has expanded to all CU students. Before diving in, learn how to navigate the new system and see what has changed.
New and enhanced features
On the new system, staff and faculty can continue taking required or instructor-led trainings, watching quick videos and reading books. As an added bonus, all CU students can utilize resources on their own time or those assigned by their professors and managers.
Available features include:
Skillsoft Courses: Courses come in a wide variety of topics, from leadership to Adobe applications.
CU Custom Courses: These campus-specific courses are designed to keep employees safe and prepared on the job.
Instructor Led Training (ILT): Instructor Led Training (ILT) is available through CU departments.
Skillsoft Books: Over 25,500 professional development titles are available.
Videos: Quick videos offer a visual approach to learning and sharing information.
Job Aids: These aids offer a variety of resources that complement content presented in Skillsoft courses, so employees can continue learning even after finishing a course.
Begin mastering new skills
Experience the changes with a guided walk-through and virtual tours for staff, faculty and students.
To begin using Skillsoft, download directions below: