STORY
In memoriam: Regent Emeritus Richard Bernick
Lengthy service to CU spanned five different decades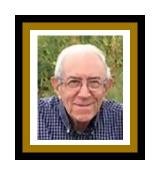 University of Colorado Regent Emeritus Richard J. "Dick" Bernick, who provided 26 years of service as a board member, died Sept. 30, 2021, in Denver. He was 92.
Bernick is believed to be the longest-serving regent in CU history, a feat that cannot be matched in the era of term limits.
An alumnus of CU Boulder, Bernick first won election to the board in 1958, serving a two-year term, followed by four six-year terms: 1960-66; 1974-80; 1980-86; and 1986-92. He served as board chair in 1976-77 and as vice chair in 1975, 1982 and 1984-88.
In the 1970s, Bernick served on the board with Judge Jim Carrigan, father of Michael Carrigan, who also is a lawyer and regent emeritus.
"It's a cliché, but with Regent Bernick it is true: He bled black and gold," Carrigan said. "It's amazing for me to realize Regent Bernick served on the Board of Regents more than twice as long as my 12 years. Such service comes at great personal and financial sacrifice for any professional, but especially for lawyers."
Carrigan recalled a time when he and fellow Regent Stephen Ludwig took Bernick to lunch. "He told us amazing stories about the integration of the football team and the early civil rights fights to help CU start down the path of diversity and inclusion 50 years earlier," Carrigan said.
Bernick was born Jan. 12, 1929, in Denver and remained in the region throughout his life. He served as a lieutenant colonel in the U.S. Air Force Reserves and earned bachelor's and law degrees at CU Boulder.
Admitted to the Colorado Bar in 1952, he began his practice with Rothgerber & Appel, subsequently practiced as a partner with Gould, Moch & Bernick and later Bernick & Moch. While he eventually reduced his practice, he never fully left his vocation. He maintained his license and continued to perform pro bono legal work for an extensive network of generational family members and friends.
Bernick was active in state and national politics. While he served on numerous boards, his most notable pursuit was in service to CU. He was a politically astute leader, good-natured, fair-minded and respected by his colleagues.
"Dick Bernick was one of the kindest, wisest men I've ever known," Carrigan said. "He was never one for the spotlight, but he always was a focused, sage voice for the university."
A memorial service will be planned when all can gather safely, likely early in the new year, and will be announced via the Drinkwine Family Mortuary legacy pages: https://www.drinkwinemortuary.com/obituary/Richard-Bernick
Read more on the life of Regent Emeritus Richard Bernick here.