STORY
Mann to speak at event commemorating Sand Creek Massacre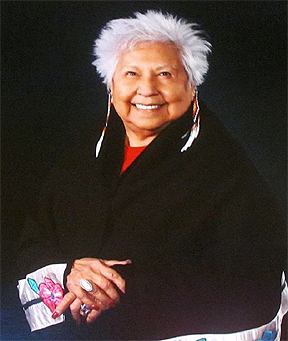 Henrietta Mann, Ph.D., president of the Cheyenne and Arapaho Tribal College, will speak at "Sweet Medicine: The Waters Still Flow," an event at CU Denver commemorating the 150th anniversary of Colorado's Sand Creek Massacre.
All CU faculty, staff and students are invited to attend the free event, set for 11:30 a.m. to 1:30 p.m. Nov. 10 in the Terrace Room (second floor) of the Lawrence Street Center, 1380 Lawrence St. Advance registration is required.
Ava Hamilton (Arapaho), independent documentary producer, will provide an introduction. Lunch, which is provided, will be catered by Tocabe: An Indian Eatery. The event also features an American Indian drum and dance presentation.
For more information and to RSVP, click here:  http://whoozin.com/X93-VPW-7YNE. Questions: American Indian Student Services, 303-315-1882.