STORY
Magic, motorcycles and more get mashed up in series of talks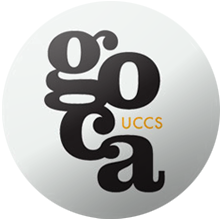 It's magic and motorcycles – and topics in between – as the Galleries of Contemporary Art (GOCA) at the University of Colorado Colorado Springs host ChitChat, an annual series of mash-up talks on contemporary culture and DIY topics. The event, every Wednesday night from Feb. 20 through March 20, features two speakers, hands-on learning and lively conversation.
Topics and presenters are:
Feb. 20: Motorcycle Culture, D. Alex Ilyasova, UCCS/English; Brazilian Dance, Luciana da Silva, Brazilian dancer.
Feb. 27: Hitchcock, George Butte, Colorado College/Film; Literary Cocktails, Frank Frey, Nosh/Blue Star Bartender.
March 6: Physics of Color, Tom Christensen, UCCS/Physics; Crepes! Crepes! Crepes!, Turu Marx Eurich, Coquette's Bistro.
March 13: Magical Geography, Mike Larkin, UCCS/Geography; Magic Tricks, Mark Modeer, Zeezo's Magic Castle.
March 20: Salem Witch Trials, Cathy Giuffre, Colorado College/Sociology; Bicycles for All, All Brody, cycling activist.
Events begin at 7 p.m. at GOCA21, 121 S. Tejon St., Colorado Springs. Suggested donations are $5 for GOCA members and $10 for the general public. Students are admitted free. For more information, call 719-255-3504 or visit www.galleryuccs.org. The series is made possible by the CU President's Fund for the Humanities.