STORY
Ludwig notches second win of at-large seat
Incumbent victorious in closest of last week's regent races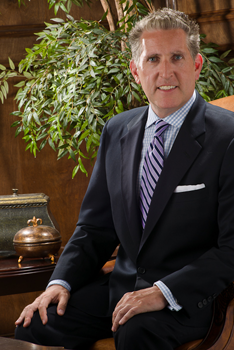 Incumbent Stephen Ludwig, D-Denver, won re-election to the Board of Regents last week in the closest and last-to-be-decided regents race of last week's election.
Ludwig, who claimed victory late Nov. 7, received 1,027,027 votes, or 47 percent, against Brian Davidson, M.D., an Arvada Republican, who received 974,546 votes, or 45 percent. Ludwig also won a close race against Davidson in 2006.
Daniel Ong, a Boulder Libertarian, received 113,305 votes, or 5 percent; Tyler Belmont, a 17-year-old American Constitution candidate from Colorado Springs, had 59,930 votes, or 3 percent.
Ludwig is a University of Colorado Colorado Springs graduate and longtime public relations, marketing and journalism professional. He led the effort for a new guaranteed admissions program across CU, and served as vice chair of the Board of Regents in 2010-11.
"I'm very happy that the voters decided to send me back for another six years," Ludwig said. "There's a lot of work to do and I'm looking forward to my second term."
Ludwig traveled to all 64 counties in the state in 10 days during his campaign, speaking with Coloradans about the importance of higher education and CU.
"It was a lot of work, but it's just so important to the state and our country that we have a robust higher education system. So it was well worth the effort," he said.
"The major issue facing the university is that all higher education in Colorado is going to run out of state funding in five to 11 years. We have to start building coalitions today because we're going to have to go to the voters to request solutions. I'm going to spend a lot of time working on that."
Kyle Hybl and Irene Griego also will retain their seats on the board following the Nov. 6 election. Glen Gallegos will be the newest board member, having won election to the seat currently held by Tilman "Tillie" Bishop, who did not run for re-election. Click here for details.
In making their choices, Colorado voters returned a 5-4 Republican majority to the Board of Regents. Winning board members will be sworn into office in January.