STORY
Ludwig continues to shepherd three-year online degree
Regent discusses priority with Faculty Council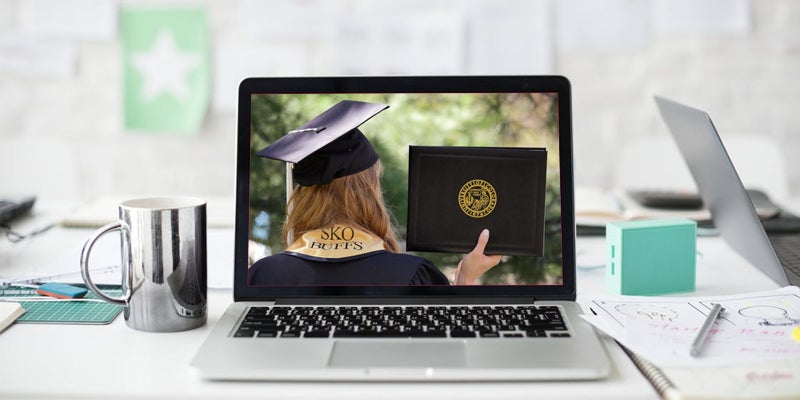 As a term-limited member of the Board of Regents, Stephen Ludwig knows his window for achieving objectives is now measured in months, rather than years.
He led off a conversation with the Faculty Council at its Sept. 28 meeting at 1800 Grant St. by noting that he'll complete his second six-year term in January 2019. That horizon has him paying close attention to key initiatives, including the development of a three-year, fully online, intercampus bachelor's degree in interdisciplinary studies that he introduced in 2015.
"I want to make sure this three-year online degree thing doesn't die on the vine," Ludwig told the governance group.
He said its development is moving forward, with an anticipated launch in fall 2018. Recently, members of the board and campus leadership took part in a conference call with representatives of the much larger State University of New York system to learn more about its online education efforts.
"I'm passionate about that, because – not to detract from the great work we're doing on our campuses – but if we're going to meet the needs of the state and the country, we have to figure out (online education expansion)," he said.
Ludwig expressed his appreciation for the work of faculty members, and recalled how he came to appreciate shared governance from early in his experience as a regent.
"Kyle Hybl and I came onto the board at the same time and we wanted to do cohort testing," Ludwig said. "We got it through, then the faculty didn't like it. It didn't go very far. It bombed because we didn't do it right – we needed to work with you all.
"That was a very hard lesson to learn. I share that lesson with other regents, that if you want to be successful, don't skip the steps."
Michael Lightner, vice president for academic affairs, said discussion of the three-year online degree proposal is on the agenda of the next meeting of the Board of Regents University Affairs Committee, set for 10 a.m. Oct. 25 at 1800 Grant St.
Lightner also encouraged faculty to continue reviewing and providing feedback on Article 5 and Policy 5, which is currently being examined as part of the systemwide review of Regents Laws and Policies. The goal is to have compiled a document for review by early December.
Also at the meeting, Dan Montez, director of the Office of Policy and Efficiency (OPE), provided this guide to current policy news and updates.