STORY
Low loan debt, high return on investment for CU students, grads
Default rate significantly lower than state, national averages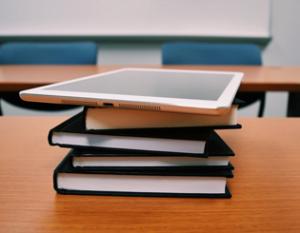 Data on University of Colorado student loan debt and financial aid continues to indicate good news for students and graduates. Todd Saliman, vice president and chief financial officer, on Nov. 16 presented the Board of Regents an update on financial aid and student debt that compared CU numbers with the state and nation, and showed a new video on CU financial aid.
Last year, CU students received more than $260 million in grants and scholarships. About two-thirds of that came from CU and CU donors, with the remainder coming from state and federal grants.
Saliman said CU's financial aid investment in its students once again eclipsed that of that state's investment in students in colleges across Colorado. Over the past 15 years, CU's investments in grants and scholarships for students has nearly quadrupled, from about $50 million to $183.8 million.
Saliman reported that, nationwide, bachelor's degree recipients earn $1.4 million more than high school graduates over the course of their careers.
And while the average undergraduate student loan debt is around $26,000 – or about $9,000 less than the average new car loan – the investment in a degree appreciates over 10 years, while the car depreciates 77 percent during that time.
Also, in a CU survey, students who graduated with a bachelor's degree from CU reported annual earnings of 13 times more than their student loan payment.
The news is even better for CU students and graduates. The latest cohort default date report shows that default rates – nine or more months of late or no payments for the 2014 cohort – across the state (11.3 percent) were in line with national rates (11.5 percent), while default rates among CU students and graduates were much lower, at an average 3.7 percent:
CU Boulder: 3.1 percent
CU Denver | Anschutz: 3.3 percent
CU Colorado Springs: 5.5 percent
Saliman reported that although individuals nationally who do not earn their degree have a lower average loan balance than degree earners at $12,354, the delinquency rate – meaning late payments within 30 days up to nine months for federal loans – averages 43.5 percent. Meanwhile, the average loan for students who earn a bachelor's degree is $24,133 with an 11.1 delinquency rate. Master's earners average $48,260 in loan debt, but their delinquency rate is only 6.8 percent.
From 2012 to 2016, Saliman said CU has attracted and retained more Pell-eligible students – an indicator of students with the most financial need – than other institutions in the state with an increase of 7.9 percent. For the same period, the Colorado State University system dropped 11.6 percent and Metropolitan State University Denver dropped 31.8 percent. The statistics were based on the Colorado Commission on Higher Education's need-based financial aid formula, which rewards retention and progress of Pell eligible students.
Saliman said that CU students are closing the cost gap by:
Appling for scholarships.
Reducing time to earn their degree.
Earning college credit in high school or competency testing.
Living with family or with multiple roommates.
Using alternative transportation.
Cutting back on personal expenses.
Remaining on parents' insurance plan.
Related: CU Boulder's commitment to lowering college costs, student debt showing in the numbers