STORY
Lightner named vice president for academic affairs
Appointment follows year of service as associate VP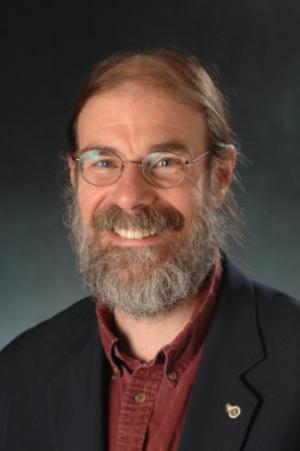 Michael Lightner, PhD., has been named vice president for academic affairs for the University of Colorado system.
CU President Bruce D. Benson announced the appointment at Friday's Board of Regents meeting at the University of Colorado Colorado Springs after receiving procedural approval from the board.
In his monthly newsletter, Benson wrote:
"Michael is an accomplished faculty member whose long tenure on our Boulder campus has been marked by distinction. A professor of electrical engineering, he has chaired the Department of Electrical and Computer Engineering since 2006. He has also played key roles with CU's Coleman Institute for Cognitive Disabilities since its inception, serving as director and senior engineering consultant.
Michael served as associate vice president for academic affairs for a year and most recently was interim vice president for academic affairs. In his new position, he will oversee academic issues on our leadership team, collaborate and coordinate with CU's campuses on academic issues and work with state-level agencies such as the Colorado Commission on Higher Education and state Department of Higher Education. Michael is highly respected by his peers at CU, across the country and around the world. He is a welcome addition to our team. He replaces Kathleen Bollard, who served admirably in the position for several years. She has returned to our Denver campus to pursue her passion in teaching and research."
Lightner also served as chair of the System Privilege and Tenure Committee, on the Boulder campus planning commission, and spent over 20 years as co-director of the Faculty Teaching Excellence summer workshop on technology-enhanced learning.