STORY
Leader in equal pay fight to visit campus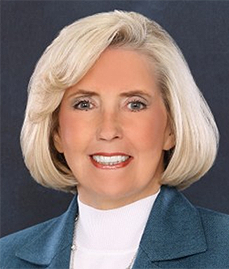 A leader in the fight to close wage gaps between women and men will be the featured speaker at a Monday event on campus.
Lilly Ledbetter of Jacksonville, Ala., will speak about her fight for equal pay and fair treatment by her employer and the efforts that led to the Lilly Ledbetter Fair Pay Act. In 2009, the act became an amendment to the Civil Rights Act of 1964.
Ledbetter will speak at 7 p.m. Monday at the Gallogly Events Center. Her speech is free and open to the public. Free parking, available on campus in all lots except parking garage level 3 and Lots 1 and 8, is provided by UCCS Parking Services.
Copies of Ledbetter's book, "Grace and Grit: My Fight for Equal Pay and Fairness at Goodyear and Beyond," will be available for purchase at the event. A book signing will immediately follow the lecture.
Her visit to Colorado Springs is made possible by the Pikes Peak Women and Women's Resource Agency.
"We are honored to host Lilly Ledbetter, a pioneer in the fight for equality and an example for all," said Chancellor Pam Shockley-Zalabak. "I encourage the campus and the greater community to hear her story."
Ledbetter was a Goodyear employee in Alabama from 1979 to 1998. She worked overnight shifts and earned top performer awards but her wages and raises were below those of men Goodyear employees. After her retirement, she sued the company for paying her less than men who held similar positions during her time with the company. After a long legal battle, her case was decided by the U.S. Supreme Court which ruled against her. Though she lost the case, her cause became a political issue during the 2008 Presidential campaign. The 2009 Lilly Ledbetter Fair Pay Act was the first legislation signed into law by President Barack Obama.
Now 74 years old, Ledbetter lives in Jacksonville, Ala., on a small pension. Her late husband, Charles, was a decorated Army veteran who died in 1978. They had two children and Ledbetter is grandmother to four.
UCCS is one of several event sponsors. For more information, visit www.pikespeakwomen.org or call 719-502-1335.