STORY
Lawmakers pay tribute to regents
Regents Hybl and Ludwig, Regent Emeritus Bosley honored at Capitol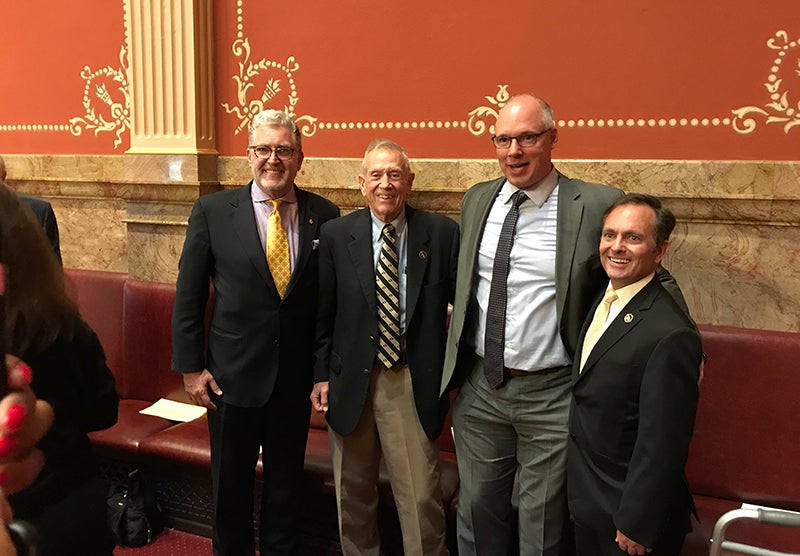 Colorado legislators on Tuesday took time from the hectic second-to-the-last day of the 2018 legislative session to honor current and former members of the University of Colorado Board of Regents.
Regents Kyle Hybl and Stephen Ludwig, whose 12 years on the board will end in January, and Regent Emeritus Steve Bosley, who served two terms from 2004-16, were recognized on the Senate floor at the state Capitol.
State Sen. Kevin Priola spearheaded the effort, which he said was to recognize the regents' "exceptional service to the people of Colorado and the University of Colorado."
The ceremony included short introductions of each regent and highlights of their tenure. Members of the Senate gave the trio a standing ovation.