STORY
Investment insight offered at retirement prep seminars
Employee Services sets slate of events at campuses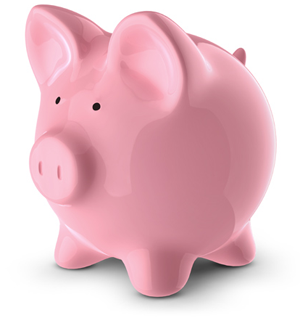 Pop quiz: With gridlock in Washington, D.C., and an economy that's had more ups and downs than your average roller coaster, investing in the stock market will leave your finances in shambles, right?
Think again, says Sam Casad. He's a workplace planning and guidance consultant with Fidelity Investments, one of seven CU retirement-plan sponsors presenting at "Preparing to Retire" seminars, sessions and fairs organized by Employee Services and set for Nov. 18, 19, 21 and 22 on each CU campus.
Through the annual event, Fidelity — as well as other sponsor presenters — want to break down sometimes convoluted, intimidating financial data and show you how it relates to you and your financial future.
"I always hear, 'My god — The economy is so bad. My portfolio stinks so bad. I haven't made money in the last couple years.' That's highly unlikely," Casad says.
As long as American businesses continue to thrive, investors can expect to enjoy long-term growth, Casad says. All his clients need is a little education in world markets, which they'll get in "Investing in Current Market Conditions," Fidelity's "Preparing to Retire" presentation.
The presentation demonstrates how so many moving pieces affect worldwide financial markets. It grounds participants in the basics of how economic markets work: from explaining what gross domestic product is to how growth rates, revenue and earnings affect market shifts from the United States to China.
"People walk into the presentation all the time who have no clue (about) economics or interest, and walk away with a lot of key takeaways that really made their day," Casad says.
Attendees also will explore the role that political, social and cultural factors play in the world economy. Examples: What happens to the U.S. and global economy if the United States recoups manufacturing jobs currently held overseas? What are the possible economic impacts of the United States overtaking Saudi Arabia as the largest net exporter of oil? How does the exploding elderly population help or hinder the global economy?
"Investing in Current Market Conditions" is just one of several seminars to be presented as part of several events at "Preparing to Retire."
Check out the event calendar to find more great presentations, on everything from Social Security to opening additional retirement savings accounts. Check CU Connections in the coming weeks for more stories about "Preparing to Retire."