STORY
Intersections: Race, Gender, and Sexuality in Research and Teaching set for Nov. 11
Faculty Council committees team for daylong symposium at CU Boulder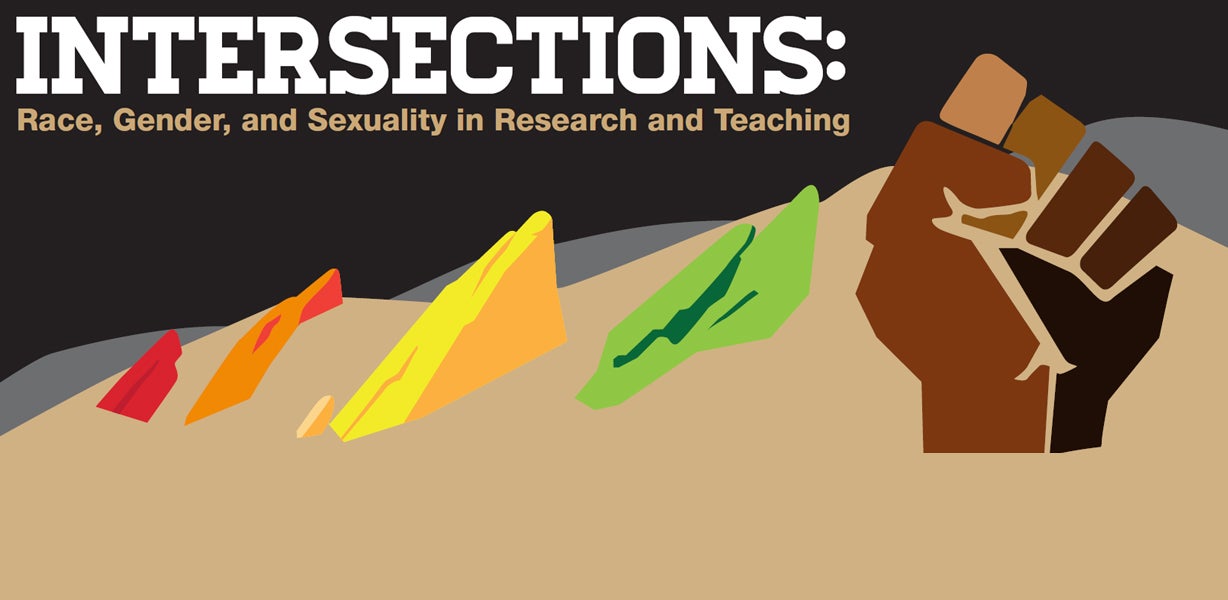 The CU Faculty Council Committees on LGBTQ+ Issues and Ethnic and Minority Affairs are co-hosting a collaborative, daylong symposium at CU Boulder.
Intersections: Race, Gender, and Sexuality in Research and Teaching is set for Nov. 11 in the University Memorial Center. The keynote address will be delivered by Kai M. Green, assistant professor of feminist studies at UC Santa Barbara.
Sponsored by many administrative units throughout the CU system, this unique symposium will bring diverse faculty and their allies together to share research on the intersections of race, ethnicity, gender and sexuality, as well as on transformative teaching practices that will contribute to the amelioration and eradication of social injustice.
Tina Moser, chair of the Ethnic and Minority Affairs committee, felt that the collaboration was a perfect fit for the goals of both committees: to assure fairness in the recruitment and retention of respective historically marginalized faculty, to make recommendations to improve the success and well-being of these same faculty, and to foster support networks for underrepresented groups on campus.
Particularly now, as we witness the uptick in violence against these and other minoritized groups, we have an opportunity to present research, teaching and restorative practices that help us move toward a more just university and society.
Said Russell Moore, CU Boulder provost, "I am very excited, not only to have this excellent symposium on our campus, but also that this event provides our students, faculty and staff with an opportunity to engage in important conversations and uphold our commitment to inclusive excellence."
The committees are particularly thrilled to bring Kai M. Green as the symposium's keynote. Green bridges the fields of transgender studies, black feminist studies and African-American cultural studies. His publications appear in prominent journals such as Transgender Studies Quarterly and GLQ: A Journal of Lesbian and Gay Studies, and the anthology "No Shade: New Writings in Black Queer Studies." As Kwame Holmes, assistant professor of ethnic studies, notes, "Dr. Green is at the cutting edge of reconceptualizing the terms and boundaries of diversity."
For information about the symposium, including the submission site for proposals, click here. Deadline to submit proposals is 5 p.m. Oct. 21.