STORY
Horrell named finalist for CU Denver chancellor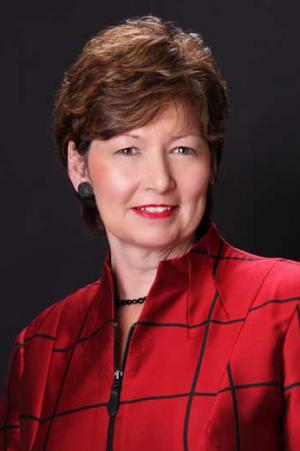 University of Colorado President Bruce D. Benson today announced that Dorothy Horrell, Ph.D., is the finalist for chancellor of CU's Denver campus.
Horrell has extensive experience in Colorado higher education. She was appointed to the Colorado State University Board of Governors by Gov. John Hickenlooper in 2009 and served as board chair from 2013-15. She was president of the Colorado Community Colleges System, the state's largest higher education system, from 1998-2000 and was president of Red Rocks Community College from 1989-1998. She previously held several positions for the community colleges system, including vice president for educational services and director of the occupational education division.
Most recently, Horrell was president and CEO of the Bonfils-Stanton Foundation, Colorado's leading foundation supporting the arts and non-profit leadership.
"Dorothy Horrell is a proven leader with deep knowledge of our community and state," Benson said. "She has the skills, experience and connections to help CU Denver build on the considerable momentum it has gained in recent years."
Horrell will meet with faculty, staff and student groups, as well as with academic and administrative leadership, in a series of open meetings next week.
"The University of Colorado Denver is a special asset in the community and beyond, so I am excited by the opportunity to help continue its great work and move it to an even higher level of impact and influence," Horrell said.
Horrell earned three degrees from Colorado State University, a bachelor's, master's and doctorate.
For more information contact:
Ken McConnellogue
Ken.mcconnellogue@cu.edu
303.815.8481