STORY
Highfill named President's Employee of the Year
System Staff Council honors outstanding system administration colleagues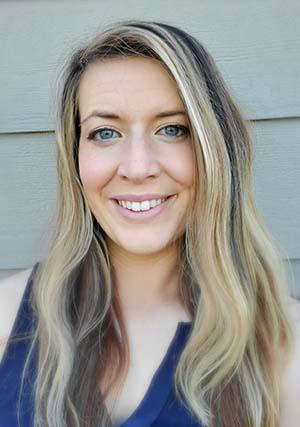 Bethany Highfill of the Procurement Service Center is the 2021 President's Employee of the Year.
Highfill received the award Nov. 11 during a virtual event hosted by System Staff Council.
CU President Todd Saliman congratulated Highfill and nominees Larissa Armand and William Shelby Jr., and thanked the members of System Staff Council for their service and engagement.
"I just wanted to thank you all for your extraordinary work over the last year," Saliman said. "I'm an employee, too, and I'm so proud to be able to work with all of you."
Highfill's colleagues praised her for navigating supply scarcity during the pandemic, collaborating with the campuses to identify new sources of masks, gloves, sanitizer and other personal protective equipment needed across the system.
Among the comments about Highfill from colleagues who nominated her:
"Bethany has routinely exceeded her goals and has performed her job at an extraordinarily high level for several years."
"She not only provides consistent and exceptional customer service, she has found new and creative ways to serve her customers. As part of her success, Bethany has demonstrated an extremely high level of teamwork and collaboration, taking initiative and ownership, and displaying strong leadership qualities."
"Bethany's leadership in creating an unprecedented response during an unprecedented crisis was a phenomenal accomplishment. The impact on the university departments based on her leadership and efforts cannot be overstated."
"I'm very grateful to be part of such a big effort," Highfill said. "We all support the big picture here and we come together to support our campuses to do the best they can. … I want to thank everyone who was there for me and who helped us guide this effort."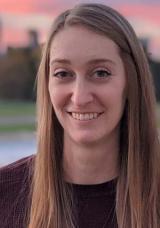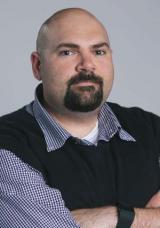 System Staff Council also recognized two other nominees for the 2021 President's Employee of the Year Award:
Larissa Armand, University Information Systems: "Larissa has shown a very high level of commitment to the organization and her customers. She is a valuable asset to the organization, the system office and truly to the university as a whole."
William Shelby Jr., University Information Systems: "William, through his outstanding professional knowledge, enthusiasm and devotion to duty, contributed significantly to improved customer service at CU system on a consistent basis."