STORY
Gov. Polis advances budget with $98 million boost for higher ed
As legislative session gets underway, CU working with lawmakers to secure proposed funding increase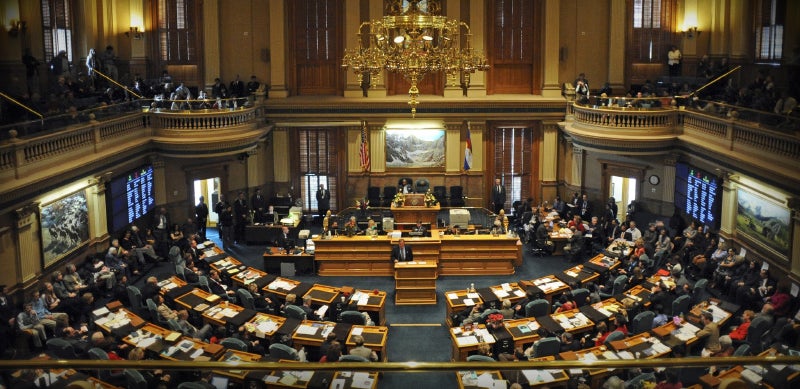 Gov. Jared Polis on Tuesday submitted his first budget proposal to the Joint Budget Committee (JBC) of the General Assembly, recommending a $98 million increase for higher education.
The boost, first recommended in November by then-Gov. John Hickenlooper, would mean an additional $30 million for the University of Colorado system.
"We are encouraged to see state funding for higher education going in a positive direction and we appreciate the support of the governor and Legislature," said CU President Bruce Benson. "We believe it is an investment with significant returns to the state."
Adjustments to the budget proposal are expected as the governor and lawmakers work toward making it official in the spring. The Legislature's 120-day session began Jan. 4, a few days before Polis took his oath of office.
"Securing equal opportunity for Colorado families is a key priority of this administration," Polis said in a statement. "Whether it's education, health care, or protecting public health and safety, this budget lays a strong foundation for a bold new vision for our state."
As was the case in Hickenlooper's proposal, the Polis budget stipulates no tuition increases this year at institutions of higher education. In a letter accompanying his request, Polis called flat tuition "a step in the right direction," adding that it is not a substitute for stakeholders controlling costs that lead to student debt.
Tanya Kelly-Bowry, vice president of Government Relations, extended "special thanks to Gov. Polis for supporting a general fund increase to higher education that will hold tuition flat," and asked supporters to call 303-866-2471 to thank the governor.
The budget request also calls for a $23 million increase for financial aid statewide and a $6.5 million increase for a new rural teacher scholarship program intended to encourage new college students to pursue a teaching career in rural Colorado.
CU's Government Relations team also is working with lawmakers on legislation addressing shortages of medical professionals and educators in rural areas, and the expansion of a pilot program, which CU helped launch last year, that strives to prevent the misuse of opioids.
CU also is working to ensure funding for capital construction projects, including year-two funding for the Anschutz Health Sciences Building on the CU Anschutz Medical Campus and renovation of the Engineering building at CU Denver.
Some 23 new legislators were sworn in before the session began. Democrats now hold majorities in the House (41-24) and Senate (19-16).