STORY
Galloping COLTT offers two Adobe sessions Wednesday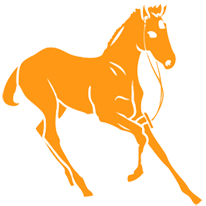 Galloping COLTT will offer two Adobe workshops on Wednesday, Oct. 8, in the CU-Boulder Dal Ward Athletic Center (DALW), and you're invited to attend.
The sessions are as follows:
Session 1: Create a Professional Looking Web Site with Adobe Muse
9:30 a.m. – noon
Having a web presence is important. A professional looking website can get your program, portfolio, club, or idea noticed. A great website can generate interest and lead to opportunity. In this 2.5-hour, hands-on session, learn how to use Adobe Muse to create a special interest web site that includes slideshows, navigation, interactive widgets, and video. No coding is required!
Session 2: Create eBooks Using Adobe InDesign
1 p.m. – 3:30 p.m.
In this 2.5-hour, hands-on class, you will learn how to make an eBook with rich imagery and elaborate layout that looks just like the print version of your document. Your eBook can then be distributed through iTunes, Amazon.com, your website, or simply email the ePub to your audience.
Space is limited. To register, follow this link to the registration form: http://www.cu.edu/coltt/galloping/adobe.
Email coltt@cu.edu with any questions.