STORY
Forums with presidential finalist Kennedy begin Monday
He'll meet with CU community at campuses, system offices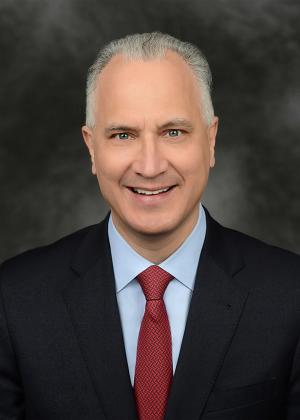 Mark Kennedy, University of Colorado presidential finalist, will visit each of the four campuses and system administration offices to meet with CU community members beginning Monday and continuing through April 26.
The CU Board of Regents last week named Kennedy as its finalist for president. He will spend one day at each location, meeting with representatives from faculty, staff and student governance groups, and campus leadership teams. He also will speak at a series of open forums (schedule below).
Kennedy will tour each campus and participate in receptions with key business and community members, as well as donors.
Participants in the meetings and events will be invited to provide feedback via an online form. All comments on the finalist will be provided to the Board of Regents.
In advance of his arrival, Kennedy on Friday issued a letter to the CU Community.
"I am honored and humbled that the Board of Regents has named me as finalist for the CU presidency and I look forward to visiting each campus to meet as many of you as possible," Kennedy wrote. "I am excited about the prospect of working together to elevate the positive impact and reputation of CU." See the full letter here: https://www.cu.edu/news/open-letter-university-colorado-community-presidential-finalist-mark-kennedy
On Saturday, CU Board of Regents Chair Sue Sharkey and Vice Chair Jack Kroll issued a statement regarding the search process that resulted in the board voting unanimously to name Kennedy as finalist. See the full statement here: https://www.cu.edu/news/statement-cu-board-regents-chair-sue-sharkey-and-vice-chair-jack-kroll
See Kennedy's CV here: https://www.cu.edu/finalist-cv
The campus forum schedule, subject to change, is:
CU system administration and CU Foundation: 3:15-4:15 p.m. Monday, Warwick Hotel, Capitol Ballroom, 1776 Grant St., Denver
University of Colorado Colorado Springs: 1:30-2:30 p.m. Tuesday, University Hall, Room 180, 1420 Austin Bluffs Parkway, Colorado Springs
University of Colorado Anschutz Medical Campus: 3:30-4:30 p.m. Wednesday, Education 2 South, Room 1102, 13121 E. 17th Ave., Aurora
University of Colorado Denver: 3-4 p.m. April 25, Lola and Rob Salazar Student Wellness Center, gymnasium, 1355 12th St., Denver
University of Colorado Boulder: 10:15-11:15 a.m. April 26, Macky Auditorium, 1595 Pleasant St., Boulder
For those unable to attend in person, video of the forums will be available either via livestreaming or recording. CU Colorado Springs and CU Boulder plan livestreams; video of the other three forums will be made available at later dates.
Note: Times, dates and locations of forums are subject to change. Before attending, please confirm current details at https://www.cu.edu/presidential-search/finalist-open-forum-schedule.