STORY
Five questions for Randy Nozawa
UCCS Staff Council member keeps wheels turning in IT role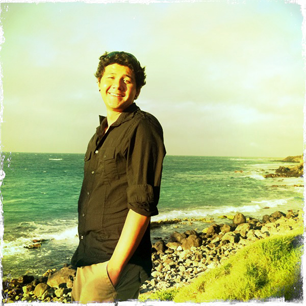 When you're having trouble signing on to your computer or you can't access that important class PowerPoint presentation in your documents folder, who you gonna call? Your IT department.
And if you happen to be on the University of Colorado Colorado Springs campus, Randy Nozawa might come to your rescue. His role includes supporting the open labs, where students do homework, and the smart classroom technology.
Let's face it. Without Randy and his peers, most of us would be lost in today's technological world.
"We're kind of like the wizards behind the curtain," he says. "Nobody thinks about us unless something is broken. It's like the health care website. People say, 'I can't believe that happened.' But I can believe it happened. I've seen much smaller projects have trouble when they start up. None of what we do gets any headlines unless it explodes. But we're down here and working away in the trenches, making sure people can do their day-to-day work. We keep the wheels turning."
Nozawa says there are chances for everyone to make a little bit of a difference, and that's one of the reasons he serves on the University of Colorado Staff Council and the Colorado Springs Staff Council.
1. What was your pathway to CU?
I came here in a roundabout way. I'm a Colorado native so I've always known about CU. My parents and sister are all alumni. I went to Colorado School of Mines but ended up withdrawing and moving on to work. I opened a business – a gaming center/cyber café – with a friend of mine in Colorado Springs. But when the economy turned, unfortunately, the business went south, too. During that time, I met my wife, who was attending the university. When the business went under, she encouraged me to go back to school. I decided to enroll here in the same program that I was in at Mines, but I realized it wasn't a good fit for me. I ended up getting my degree in information systems from the business school. While I was doing that, I was lucky enough to get a job here as a student employee working in the IT department. When I graduated, I moved into a full-time staff position and I've been here for three years.
2. How did you become interested in computers/technology?
I really like, and play, a lot of video games. Final Fantasy is probably a favorite. I've played a lot since I was a kid, so moving into computers and tech was a natural progression for me. I like the idea of figuring out how to do something or deciding what I need to do to make certain things happen. The role I played in the business we opened up was centered on that, too.
3. It seems that complaints are sometimes unfairly aimed at the IT department. Do people expect you to know everything about systems/computers/programs, etc.?
Sometimes they're probably a little rougher on us than we deserve. But in my position and others in the department, it's all about customer service. People have expectations, and whether or not those expectations are realistic, they want their needs fulfilled. Every once in awhile, I think, "Why are you asking me to do this," or "Doesn't everybody know how to do this?" But not everybody knows what we know, or understand what I'm trying to tell them, because they don't have to do it all the time. I have to remind myself of that every once in awhile.
Technology is a very active field and we have to keep up with it. Even outside of work, I see a new cool thing and I want to learn about it and how I can do different things with it. Sometimes customers ask you to do something and you learn about it by trying to figure it out. So often it's the natural progression of people asking for help and us figuring that out and that's how we stay abreast of the latest and greatest.
A lot of times, what we do is trial and error. It's easier for people to ask us how to do it because we've probably already had to fumble through it and figure out the process of how it's done. But it helps us be sympathetic to users who can't get something to work. It's unfortunate that people feel intimidated by technology. Sometimes they feel that if it doesn't work, it must be their fault. But really, it's time and experience with technology that helps us figure things out. Most technology works in the same way, so it's all about learning the patterns.
4. What do you like most and least about your job?
There's always something new out there, something bigger and faster and newer and shinier. I love that. Part of my job is to keep an eye on the newest things and decide if we can use them. We often get demo products and test them.
On the other hand, by default, you are the go-to guy for friends, family and co-workers when IT issues come up. They'll say, "You work in IT, so how do you do this?" They don't understand that we have to go through the process to learn it, too, and that isn't always easy or quick.
5. What would you like to be doing 10 years from now?
My wife and I are expecting in February, so I'm not sure I can even think past three months right now. But since we have great tuition benefits here, I'm working on my MBA. We'll see where it goes from there. We've been to Hawaii and I think the 10-year plan might include spending more time there or maybe even moving there.