STORY
Five questions for Jeanie Youngwerth
Palliative care director at UCH: 'It's the best job you can have'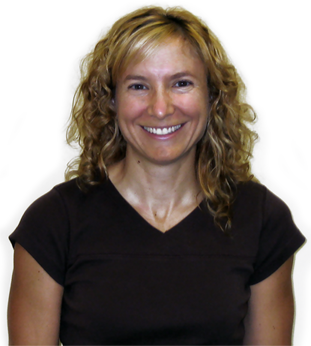 Jeanie Youngwerth grew up thinking she was a doctor, and always thought she would be a surgeon.
"I don't know how that idea came into my head, but I always enjoyed watching surgeries that they used to show in detail on PBS back when I was a kid," says Jeanie Youngwerth, M.D., explaining her interest in medicine. "That's how I grew up and that's how I directed my life."
Her first connection to the University of Colorado began in 1996 with a residency in internal medicine. She then worked for a local hospitalist group, returning to CU in 2004.
Youngwerth is an assistant professor of medicine and is director of the Palliative Care Consult Service at University of Colorado Hospital. The mission of the service is to improve the quality of life for patients and families by providing exceptional palliative care clinical services while advancing the field of palliative medicine through a commitment to education and research. The program began informally in 2000, but in 2005, it received dedicated hospital support and funding, and the interdisciplinary team was developed.
As director, Youngwerth oversees all of the functions of the service, from day-to-day operations to achieving the service's vision to research and fundraising. Currently, the program only involves patients in the hospital, but Youngwerth says she hopes to expand the program to the outpatient arena within the next year.
1. How has palliative care changed over the years?
Palliative care originated with the hospice tradition and was delivered at the end of life. Modern-day palliative care has expanded and focuses on providing care early in the disease trajectory alongside of and complementing disease-directed medical therapy. Now, palliative care is used to provide a better quality of life earlier during an illness and is not dependent on prognosis or stage of illness.
2. The program recently was awarded $10,000 by LIVESTRONG to help earn an "advanced certification in palliative care." What does this certification provide and how does it enhance the existing program?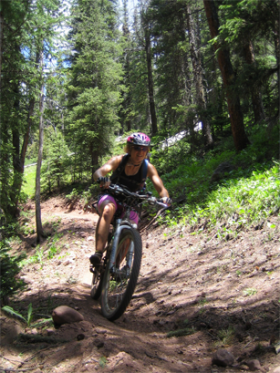 The Joint Commission accredits and certifies health care organizations across the United States, so having a certificate gets you national recognition as a hospital. It's a symbol of quality and indicates that the inpatient palliative care program is able to demonstrate exceptional patient/family care and optimizes quality of life for patients with serious illness and their loved ones. There are only 33 hospitals in the nation that have been awarded the certificate. Working toward certification has enabled us to examine the care we are providing to see how we might need to improve that with quality initiatives. It's also allowing us to standardize aspects of quality care and helping us see how we can disseminate that throughout the hospital, even to patients we never reach.
The grant also provides us with national mentorship through CAPC (Center to Advance Palliative Care). There is a long list of different elements that you have to meet or exceed to get certification, focusing on the interdisciplinary team approach, which is one of the things that make palliative care unique. Seeking this certificate has prompted us to begin multiple quality improvement initiatives. You are required to have at least four quality improvement projects and present four months' of data and show how you use the data to improve care. We didn't have a formal quality improvement program, so this has been great motivation to begin these projects.
3. One part of palliative care, and one of your interests, is managing symptoms. Can you give me examples of how this is done?
Patient symptoms are traditionally managed through disease-directed therapy, but sometimes, symptoms may be overlooked or the disease-directed therapy is not effective and symptoms become a primary problem. We are trained in symptom management for the seriously ill patient, knowing that it can greatly improve a patient's quality of life. Symptoms might be pain, fatigue, dyspnea, depression, anxiety, constipation, and they frequently come in clusters. But symptoms are not just about the physical components; there are psycho, social and spiritual aspects of suffering that we address at the same time to optimize symptom management.
For example, a young man with cancer originally was referred to us because of severe pain that the oncologists and hospitalists were having a hard time managing. Adjusting medication was only part of it. As we dove more into his story, we realized that he had severe existential suffering related to what he was going through with his illness and the way that it had changed his life and will continue to affect his life. We began to explore and sort through the different aspects of his suffering. That's where the entire interdisciplinary team pulls together using different strengths – psychology, social work, spiritual care, advanced practiced nursing care and physicians – to help him. Just addressing the severe physical pain or the existential suffering alone won't cut it for him; all of the components of his suffering needed to be addressed and pieced together.
4. I can imagine that palliative and hospice care would be both rewarding and emotionally trying. How would you describe it?
I get people who say, "Oh, what you do is so sad." But that's not how I see it. It's extremely rewarding and very fulfilling. It's the best job you can have because you can sit down and talk to patients and families and hear their story, and that's something I really enjoy doing. There's nothing better than being able to learn from patients every day. Knowing that you can be there for them during one of their most difficult times in life -- make it not as difficult and even bring in smiles and laughter -- is a great feeling.
Patients have really taught me that when life is tough, it comes down to the simple things. It's about helping them focus on things that are important to them, not necessarily the things that are important to us. There was one patient I took care of in the hospital while she was on palliative care and eventually followed her in her journey to hospice care. When she was in the hospital, she was billed as kind of a grumpy person who was not easy to talk to and was very closed. The team wasn't that fond of her. But as I began to get to know her over a couple of days, I learned more about what she was going through and explored her values and the things that were important to her at this point in her life. She really began to open up and blossom.
When she went to hospice, she suddenly became this outgoing person; she found new meaning and purpose in her life. She had always described herself as a caretaker, but that really wasn't apparent until she became a resident in hospice. There she took on that role of caretaker for other hospice residents. She had a red scooter that she would stroll around on, and she would check on people, take care of them and bring joy to everyone's life. It was wonderful to see the new growth she had even at the end of her life, and what a difference it could make when we started focusing on the things that were most important to her.
5. What types of activities do you enjoy outside of work?
Mountain biking is my passion, especially taking long rides in places like Crested Butte. I started biking when I moved out here as a resident. I couldn't walk fast enough or far enough to explore the land so I got a bike, figuring I could do it faster and see more. It ended up being something I really enjoyed.