STORY
Five CU researchers named Boettcher Investigators for 2015
Awards boost early career scientists working to improve human health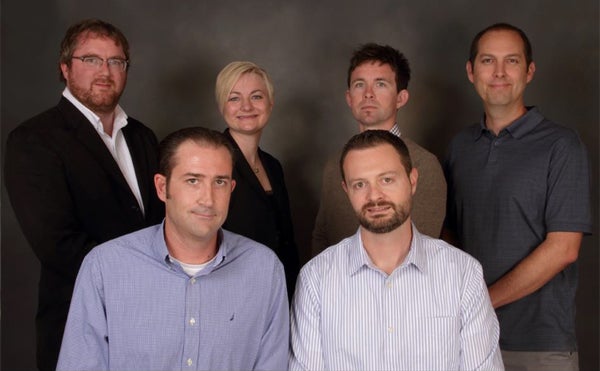 Five University of Colorado researchers working at the CU Anschutz Medical Campus and CU Denver have been named Boettcher Investigators in the Webb-Waring Biomedical Research Awards program for 2015.
The Boettcher Foundation Board of Trustees on June 4 announced its annual class of Boettcher Investigators, each of whom will receive a $225,000 grant toward up to three years of biomedical research activity.
Members of this year's class of Boettcher Investigators in the Webb-Waring Biomedical Research program and their study areas at CU are:
CU Anschutz Medical Campus:
James Costello, Ph.D., assistant professor of pharmacology; cancer systems biology and pharmacogenomics.
Santos J. Franco, Ph.D., assistant professor of pediatric stem cell biology; brain stem cells in development and disease.
Melanie Cree Green, M.D., Ph.D., instructor of pediatric endocrinology; fatty liver in adolescents with polycystic ovarian syndrome.
CU Denver:
Aaron N. Johnson, Ph.D., assistant professor of integrative biology; molecular mechanisms of congenital myopathies.
Erik B. Oleson, Ph.D., assistant professor of psychology; dopaminergic contributions to behavior and psychopathology.
Also named to the 2015 class is Colorado State University's Tai Montgomery, Ph.D., assistant professor of biology, researching microRNA regulation of drug resistance.
Colorado Bioscience Association (CBSA) applauded the innovative Boettcher Investigators program, which encourages the "best and brightest" in Colorado bioscience and supports significant research to advance knowledge and positively affect human health. It also honors the Webb and Waring family legacies of scientific and public service.
"With the growing national focus on advancing scientific research and promoting STEM careers, the Boettcher Foundation and the Webb-Waring Biomedical Research Awards demonstrate Colorado's leadership in bioscience and commitment to supporting early career scientists," said April Giles, president and CEO of CBSA. "We thank the foundation for its significant, long-term commitment to recruiting, retaining and advancing scientific talent in our state through the Boettcher Investigators program."
The 2015 class of Boettcher Investigators represents Colorado's most promising early career scientists, said Tim Schultz, president and executive director of the Boettcher Foundation.
"We are proud to support their work to prevent disease and improve human health," Schultz said. "We created the program to provide the critical funds emerging researchers need to grow their careers and open up promising new areas of inquiry."
With the addition of this sixth annual class, 35 Boettcher Investigators now are conducting research at CU – CU-Boulder, CU Denver and CU Anschutz – and across the state, at CSU, National Jewish Health, Colorado School of Mines and Colorado College.
The Boettcher Foundation emphasizes a belief in the promise of Colorado and the potential of Coloradans. The foundation champions excellence across the state by investing in talented citizens and high-potential organizations, because supporting their hard work and leadership will enable them to give back for years to come.
The Colorado BioScience Association (CBSA) is a not-for-profit corporation providing services and support for Colorado's growing biosciences industry. With more than 350 members, CBSA actively works to promote the growth of the industry by working for a better business environment, grow the state's biotech workforce, advocate for policies that support a strong bioscience industry in the state, and speak with a single voice on behalf of the industry.