STORY
Faculty Housing Assistance Program creating value for participants
Faculty Council hears update on home ownership benefit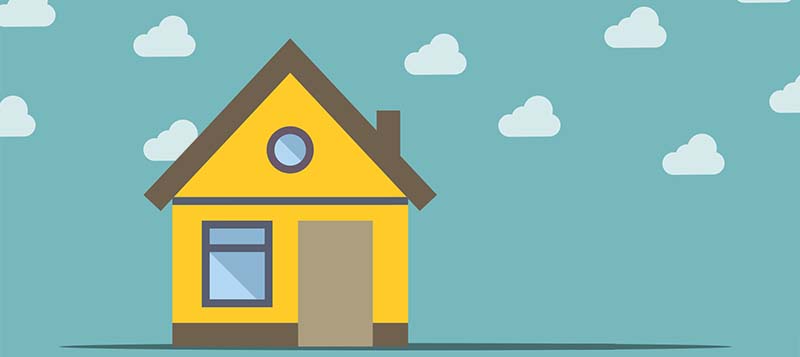 Two decades after its launch, CU's Faculty Housing Assistance Program (FHAP) remains a benefit that's crucial in recruiting and retaining faculty at the four campuses.
Faculty Council heard an update on the financial-need-based program during the governance group's Dec. 2 meeting, held virtually. Tony Vu, treasurer, chief investment officer and associate vice president for budget and finance, said leadership is very happy with the program.
"There's been a lot of value created for the participants in this program," Vu said. "We're really providing a great increase in their equity through this program. … This is the value of home ownership that we want to help our faculty participate in."
FHAP makes housing more affordable by providing financial assistance for a down payment needed to qualify for a loan and potentially avoiding the cost of private mortgage insurance.
The benefit, first approved by the Board of Regents in 2001, consists of two programs available to tenure and tenure-track faculty: a shared-appreciation co-investment option (30 years) of up to $100,000, where the university is paid a share of the appreciation upon the loan maturity or termination, in lieu of monthly interest payments; and a loan guarantee by the University of Colorado Foundation where the faculty member makes monthly interest payments, adjusted quarterly. The FHAP is a partnership of CU, the CU Foundation and Elevations Credit Union.
Since 2004, 342 faculty have participated in the shared-appreciation option funded by the CU Treasurer's Office and 211 have participated in the loan program guaranteed by the CU Foundation. As of Dec. 31, the total program amount funded is over $40 million. While Boulder faculty account for the majority in both, faculty at all four campuses have accessed the program.
Beginning this year, program administrators will send participants an annual letter reminding them of their status in the program, their home's current estimated value and other information to aid with decision making.
Vu also updated the council on CU's other housing assistance program for employees at all four campuses. Launched in February 2020, the partnership with Landed, an initiative originally proposed by Board of Regents Chair Jack Kroll, provides a similar down-payment assistance to those not eligible for FHAP. As of September 2021, the program had helped 67 employees become homeowners.
In other business at the Dec. 2 Faculty Council meeting:
Emily Osan of the system's diversity, equity and inclusion office updated the council on the Campus and Workplace Culture survey, which recently concluded. Plans call for updates to the Board of Regents later this month, regarding survey response rates and demographics; in February, on survey questions aligned with the system strategic plan; and in April, on campus-specific survey results.