STORY
Faculty Council Committee Corner: LGBTQ+
Year's goals include greater workplace inclusivity for transgender and gender- diverse faculty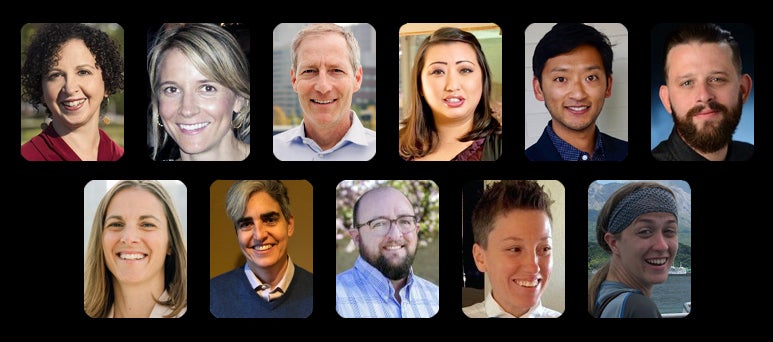 The Faculty Council LGBTQ+ Committee has been charged with considering concerns of gay, lesbian, bisexual, and transgender faculty, including: (1) assessing the cultural climate of the university as it pertains to opportunities for LGBTQ+ faculty for academic advancement, productivity and appropriate compensation; (2) making recommendations for creating an academic environment that fosters the academic success of LGBTQ+ faculty; (3) working to assure fairness in the recruitment and retention of LGBTQ+ faculty; and (4) developing support networks and recommending policy to address the needs of LGBTQ+ faculty.
Over the past several years, the LGBTQ+ Committee has advocated for and achieved inclusion of transgender-health-related services in university insurance coverage, coordinated CU's sponsorship of and representation in Denver's PrideFest, and co-hosted multiple intersectional symposia in collaboration with the EMAC (Ethnic and Minority Affairs) Committee, now CREE (Committee on Racial and Ethnic Equity). Additionally, the LGBTQ+ Committee has advocated for inclusive practices/policies in multiple programs and departments across the CU system.
This year, the committee is working toward greater workplace inclusivity for transgender and gender-diverse faculty throughout the CU system. Workplace inclusivity includes a spectrum of practices from encouraging the use of correct gender pronouns to ensuring access to gender-neutral bathrooms to incorporating gender inclusivity in hiring and promotion policies. The Stanford Social Innovation Review outlines steps social organizations can take to improve workplace culture for transgender employees in "'Trans-forming' the Workplace to Be Transgender Inclusive" https://ssir.org/articles/entry/trans_forming_the_workplace_to_be_transgender_inclusive.
The LGBTQ+ Committee is focusing specifically on inclusivity in gender-based leadership initiative this academic year. We aim to influence campus-wide policy regarding leadership trainings to ensure they are inclusive of transgender and gender diverse faculty both in advertising and in content. We advocate for explicitly including transgender and gender nonconforming faculty in advertising for leadership training in order to 1) recruit more transgender and gender-nonconforming faculty for leadership training and 2) publicly signal support for transgender and gender diverse faculty. We also will act to incorporate inclusivity training for those leading leadership initiatives and for the incorporation of diversity inclusivity and equity in all aspects of training new leaders across the university.
We call for programs and departments across CU to make it known if greater workplace inclusivity is a goal/need, so that we together can make CU a more inclusive workplace.
Members of the LGBTQ+ Committee:
| | |
| --- | --- |
| | CU Denver, Education and Human Development |
| | CU Denver, Education and Human Development |
| | CU Anschutz, Medicine |
| | CU Anschutz, Medicine |
| Danielle Loeb | CU Anschutz, Medicine |
| | CU Boulder, Communication |
| | CU Boulder, Media, Communication and Information |
| | CU Boulder, Center for Inclusion and Social Change |
| | CU Colorado Springs, College of Education |
| | CU Colorado Springs, Geography and Environmental Sciences |
| | CU Denver, Women and Gender Center |