STORY
Faculty Council Committee Corner: Budget
Members engaged in university's money matters
Editor's note: This is part of an ongoing CU Connections series in which the Faculty Council highlights each of its committees and their efforts. See past installments here.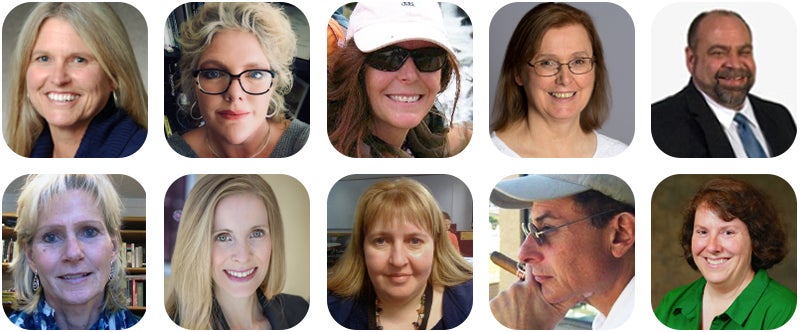 As a committee of the Faculty Council, the Budget Committee considers matters concerning the allocation of university resources, including:
Reviewing budget requests with representatives of system administration prior to their submission to the Board of Regents and reporting the committee's concurrence or non-concurrence with the budget request to Faculty Council;
Evaluating management of the university's resources, which shall be included in the committee's annual report to Faculty Council;
Acting as the advisory body to Faculty Council on matters of the budget;
When requested by the Faculty Council chair or a Faculty Council committee chair, provide recommendations about any financial implications.
At our monthly meetings, we receive pertinent updates from Geoff Barsch, associate vice president of budgeting and finance. He shares with us the latest budget-related news from the state level, in particular as it pertains to higher education and the CU system.
Monthly meetings also include discussion of the most recent and forthcoming Board of Regents meetings, sometimes leading to extended discussions on budget-related matters. For example, at one of our fall meetings, we discussed at length the metrics that the regents have developed related to affordability and access, student success, reputation and impact, and fiscal sustainability. Following up on this, Sheana Bull visited our April meeting to update us on some of the work that is underway through the Office of Digital Education at CU Denver l Anschutz Medical Campus related to the regents' online initiatives.
Each fall, we receive a report on compensation across the campuses, and in the spring we (usually) receive the good news when the regents approve base-building salary adjustments (more commonly known as raises).
In recent years, several members of our committee have served on a retirement subcommittee consisting of members from the Faculty Council Personnel Committee and the Faculty Council Budget Committee. Most recently, this subcommittee worked with system administration to deliver a faculty survey on CU retirement plans in summer 2018. This past year, the subcommittee met to analyze the survey's results and make recommendations to improve retirement plans in the areas of education, fee structure, plan offerings, and accessibility of information.
As is the case with all Faculty Council committees, the Budget Committee consists of representatives from the CU system and each of the campuses. Please direct any questions to the Budget Committee chair, Diana White (diana.white@ucdenver.edu).
The Faculty Council Budget Committee website: https://www.cu.edu/faculty-council/committees/gay-lesbian-bisexual-transgender-and-intersex-issues-glbti-committee
University of Colorado Denver Faculty Council Budget Committee 2018-19 members are: