STORY
Exceptional staff members recognized by Staff Council
Annual UCSC awards presented to 10 employees across CU system
The University of Colorado Staff Council (UCSC) recently honored 10 exceptional employees across the system during the 2021 Staff Excellence Awards.
The CU staff members – two from each campus and from system administration – received the honors, which annually recognize those who go above and beyond their job duties and consistently surpass expectations. Each received $250 award presented by a member of each campus's leadership team at the Oct. 1 ceremony at the Hilton Denver Inverness.
The 2021 honorees are:
CU Boulder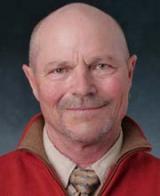 Phillip "Barry" Sparks: "I've been employed by CU since 2013. I missed being a native Coloradan by three months. My first experience with CU was as a freshman in 1972, graduating with (bachelor's degrees) in psychology and philosophy, in CU's centennial year, 1976. Thanks to the CU staff tuition benefit, and especially my incredible partner's patience and support, I earned a master's degree in engineering management in 2017. I love working at CU: Amazing leaders, colleagues and the students who continually teach me, are what made this award possible, and they all equally deserve this recognition. When not working I love spending time with my family and being outdoors."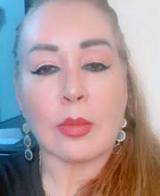 Luz Irene Villalobos: She is the first one to ask if everyone is OK or if they need a shift covered to help. We all appreciate Irene! If you are a coworker, supervisor, faculty, customer or student worker at CU and you have the privilege of meeting Irene you are extremely lucky because she will always make you feel welcomed and appreciated. "I have worked at CU Boulder for almost 23 years and I love my job. I really like to adapt to the client and serve them with a smile!"
CU Denver l Anschutz Medical Campus
Sean Koto: He currently serves as the department administrator for visual arts, providing support to the department chair, faculty and students. With over 21 years of service to CU and the College of Arts and Media, he also serves as the "institutional memory" for the college. He enjoys the daily interaction with the faculty and students. As one of the faculty shared, "Sean is 'that colleague' who has managed to sort out every detail, remember every office and initiative, and meticulously keep track of what needs to happen in order for each request to be fulfilled." Koto is a Denver native who earned degrees in culinary arts and marketing. He enjoys traveling the world and trying out new restaurants.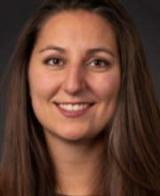 Noreen Khan: "I was born and raised in Oslo, Norway, and moved here for the first time as an exchange student in high school in 2008. Since then, I've moved back and forth between Oslo and Denver, attending both CU Boulder and CU Denver. I began working in the Office of Case Management at CU Denver as a graduate assistant in April 2019. Once I graduated with my master's in multicultural clinical counseling, I began working full time in the Office of Case Management in January 2020. I love working at CU Denver because of the incredibly supportive coworkers and supervisor that I have. They make me excited to come to work every day. In my spare time, I enjoy spending time with friends, exploring new hobbies like paddle boarding and racquetball, going on walks in the park and traveling."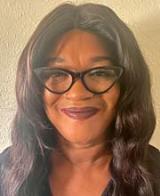 Lydia Garey: She moved to Colorado from New Jersey while in first grade and grew up in Littleton. "I have four wonderful children and a great husband. I have been working for CU since February 2006 and work under the School of Medicine, Department of Psychiatry, at ARTS (Addiction Research and Treatment Services). I started my career as a medication-dispensing nurse and worked my way up to my current position of program director of MAT/Nursing. What I love most about working for CU is the awesome people I work with, including my supervisor Angela Bonaguidi, ARTS outpatient director. As a nurse, I really enjoy helping patients with their road to recovery. What I like to do for fun is puzzle games on my phone and watching home improvement shows with my husband."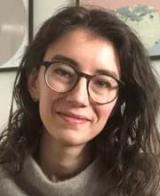 Chloe Bennion: "I was born and raised in Colorado. My first ever job was at the CU School of Medicine, 13 years ago, as a high school student, helping to inventory labs to help move from Ninth and Colorado to the Anschutz campus. Seven years ago, after attending CU Boulder, I began my career with the Colorado School of Public Health and have truly found a home at CU Anschutz. Above all, I am so grateful for the incredible mentorship I've received at CU from women in leadership who have extended themselves time and again to give me every opportunity for growth and success. When I'm not working, I love listening to indie music (live, if safely possible), cooking and spending time with my largely Denver-based family."
CU system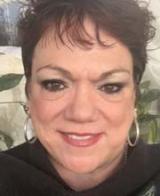 Shirley Eaves: Shirley started with CU system administration in April 2019, serving on the University Information Services (UIS) service desk in the capacity of Service Desk Tier II Technician/Application Administrator. In June this year, she was selected to fill the role of Identity and Access Management Security Technician, remaining in UIS. Shirley considers herself a "transplant native," relocating from Iowa to Colorado in 1960 with her parents. Colorado is the only home she knows and will always love. Two grandbabies, ages 2.5 years and 4 months, are the focus of any time away from Denver. Spending time on the Western Slope with her two adult children and their families brings the most rewarding fun, with so much to do and experience in the Colorado mountains. Her passion always has been to be part of something bigger than herself, which would provide positive change locally, statewide and nationally. As Buzz Lightyear might have said, "To the University … and beyond!"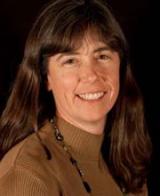 Michelle Travis: Michelle returned to CU in 2016 after spending 15 years at the University Corporation for Atmospheric Research (UCAR). Prior to UCAR she worked in CU Boulder's Applied Math department, CU Boulder's Licensing department and the CU Treasury department as a temporary employee. She is a proud graduate of CU Boulder. In her free time, she enjoys skiing any runs with Colorado powder on them and riding easy mountain bike trails.
UCCS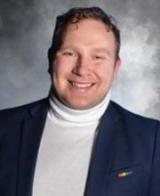 Alex Baker: Alex currently serves as the case manager in the Office of the Dean of Students at UCCS. He is a proud alum of UCCS and has lived in Colorado for a little over six years. Creating a culture of compassion, kindness and connection is the core focus of his leadership and student engagement philosophy. For fun, you can often find Alex performing karaoke, crafting and exploring all that Colorado has to offer.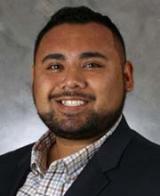 Jesse Perez: Jesse has worked on the UCCS campus for 15 years, nine as professional staff, and is currently interim director of the Excel Languages Center. His passion for CU stems from his experiences as a first-generation college student from rural southern New Mexico, where he developed a passion for helping other students transform their lives through education. Jesse earned undergraduate and graduate degrees from UCCS and is currently a doctoral student in the CU Denver School of Education and Human Development. Aside from his staff duties, he is a faculty instructor for the Gateway Program Seminar, an adviser to various cultural and identity-centered student organizations; he also volunteers for nonprofit organizations that provide resources and support for undeserved communities.