STORY
Engineers Without Borders-USA brings conference to Boulder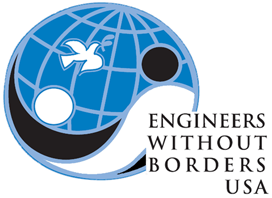 More than 100 students, faculty and professional engineers from a seven-state region are expected to gather in Boulder Oct. 5-7 to learn about sustainable engineering practices that can benefit the developing world.
The University of Colorado Boulder will host the 2012 Mountain Region Conference for Engineers Without Borders-USA, a nonprofit organization founded by CU engineering professor Bernard Amadei 10 years ago after he was asked to engineer a water pump for a village in Belize.
From those humble beginnings, EWB-USA has grown to include more than 12,000 students, faculty and professionals across the country who collaborate with local partners to design and implement sustainable engineering projects worldwide. Projects are requested by the communities to meet basic needs and include water and sanitation improvements, the construction of health care facilities, schools and bridges, and the introduction of solar energy.
EWB's Mountain Region includes 34 student and professional chapters in Colorado, Utah, Arizona, New Mexico, Wyoming, Montana and Idaho. Among these are student chapters at CU-Boulder, Colorado School of Mines and Colorado State University, and professional chapters in Boulder, Denver and Fort Collins.
The conference will include more than two dozen presentations, discussions and hands-on workshops where participants can hone their technical skills, network with other like-minded individuals and organizations, and get inspired about using engineering to help those around the world live better lives.
Featured speakers will include Amadei along with EWB-USA Executive Director Cathy Leslie, Dr. Barry Bialek, a Boulder-based family practitioner, and Riall Nolan, a professor of anthropology at Purdue University. Sessions will be held from Friday afternoon to Sunday afternoon in the Engineering Center along with the Koelbel Business and Mathematics buildings.
EWB chapters also will have a chance to showcase the work they are doing during a poster session from noon to 2 p.m. Saturday in the Discovery Learning Center, and during the EWB Film Festival in downtown Boulder Saturday night.
The general public is invited to join conference participants in attending the Film Festival for the nominal cost of $10. The best films made by EWB Mountain Region chapters will be shown from 8:30 to 10 p.m. at GoLite, 1222 Pearl St.
"This year is EWB-USA's 10th anniversary and since the organization was started at CU it's only fitting that we are the ones hosting this year's Mountain Region Conference," said conference coordinator and CU-Boulder student Ashley-Marie Zerr.
"I am so excited to have students and professionals here not only to learn from our presenters, but also from each other. The conference is really about sharing knowledge and it's been exciting making plans to facilitate that," Zerr said.
Conference registration is $90 for EWB members and $115 for nonmembers.  Tickets will be available for purchase by CU-Boulder students, faculty and staff at a discounted price of $30 in the Engineering Center lobby from 11 a.m. to 3 p.m. on Friday, Sept. 28, and Monday, Oct. 1.
For more information about the conference go to http://www.ewbmountainworkshop.org.