STORY
Diverse Learners Awareness Week set for April
System Diversity and Excellence Grant boosts first-time event at CU-Boulder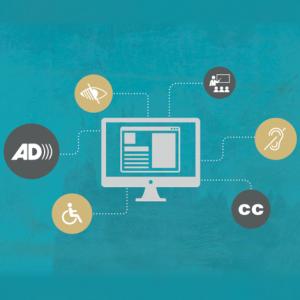 Recipients of a CU system Diversity and Excellence Grant are planning the first in what they hope will become an annual series of activities spotlighting the different ways in which people learn.
CU-Boulder's Alaina Beaver, Office of Information Technology, and Jill Sieben-Schneider, Disability Services, are using the $3,000 grant for Diverse Learners Awareness Week, set for April 18-22. The lineup will include keynote speaker Sheryl Burgstahler, Ph.D., conference-like sessions and roundtables, film screenings, technology expo, interactive demonstrations, visual performances and more.
"We wanted to find an opportunity to celebrate everything the campus had been doing in regard to accessibility," Beaver said. "We felt a weeklong event would provide an excellent outreach opportunity for a variety of interested parties across the campus." The target audience will include the entire CU community and the general public.
Proposals may be submitted via the event website.
"We hope to build on the chancellor's call for inclusive excellence," Beaver said. "We also want to capitalize on the conversation in education at large about the increased focus on accessibility. There's a growing awareness among the IT community that accessibility is extremely important in higher education."
Valerie Ann Hamilton-Brodie of Disability Services also is part of the team leading the event.
"Another important thing to think about, as far as disability, is that it's a category you can come into at any point in life," Hamilton-Brodie said. "It's important that we not only look at it in terms of someone's identity, but how somebody enters it."
Organizers are seeking volunteers to help during the week, professionals and educators in the field who may want to present, and students who might showcase their scholarly work related to ways of diverse learning.
For more information, see the website: http://www.colorado.edu/accessibility/dlaw.