STORY
On-demand certification in business data analytics launches
Specialization via Coursera comprises five courses
The introduction of the Data Analytics for Business Specialization – a collaboration among CU Boulder Leeds School of Business faculty, Graduate School and the Office of Information Technology – is an exciting, new, on-demand course designed to bring together academic professionals and experienced practitioners to share real-world data analytics skills across the globe.
Receiving certification upon completion through Coursera, participants may use the specialization to grow their business, increase profits and create maximum value for shareholders, explained Cory Pavicich, digital learning initiatives director in the Graduate School Office of Program Development at CU Boulder.
"This will benefit early and mid-career professionals looking to learn what is new in the space of data analytics, possibly to grow in their current position or to find a new one," Pavicich said. "This includes CU alumni looking to continue their education."
The specialization, which launched Monday and relaunches every two weeks, comprises five courses ranging from Introduction to Data Analytics for Business to Predictive Modeling and Analytics to Communicating Business Analytics Results. Pricing for each course starts at $79 and the full specialization is $355.
"We are excited at the huge potential for Data Analytics for Business to both reach new learners and promote on-campus graduate programs," Pavicich said. "Data sciences is the largest community of learners on the Coursera platform, and these courses often reach hundreds of thousands of new learners."
The specialization is the first offering since the development of Coursera on-demand courses moved permanently into the University of Colorado Boulder Graduate School, he said. Learners will gain practical skills in extracting and manipulating data using SQL code; executing statistical methods for descriptive, predictive, and prescriptive analysis; and effectively interpreting and presenting analytic results.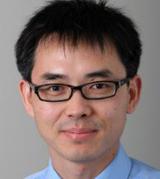 The certification is the brainchild of Leeds professors Manuel Laguna and Dan Zhang and instructor David Torgerson.
The specialization is based on a summer boot camp offered as part of the Master's of Business Analytics program at the Leeds School, Laguna said.
"We hope that the specialization will attract students to our master's program. Students completing the specialization would have a head start when they join our program," he said.
Laguna noted the specialization – like the master's degree – focuses on producing graduates who are knowledgeable of the technical aspects of data analytics and who have the skills to communicate with the C-level – or highest-level – executives. "The need for these individuals will only increase in the future," he said.
In the first 24 hours of launch, over 1,000 learners signed up to either audit or take the course for the certificate.
"On-demand learning at CU Boulder is targeted, flexible and affordable," Pavicich said. "On-demand courses are not meant to replace valuable on-campus and distance degrees, but instead create access for thousands of students we are not currently reaching, while promoting our on-campus programs to those unaware of the value of a CU education."
Sign up, or just watch a one-minute video to learn more, at Data Analytics for Business on Coursera.