STORY
CU Transformation and Innovation Program sets systemwide IT goals
New website details how university is striving to better leverage technology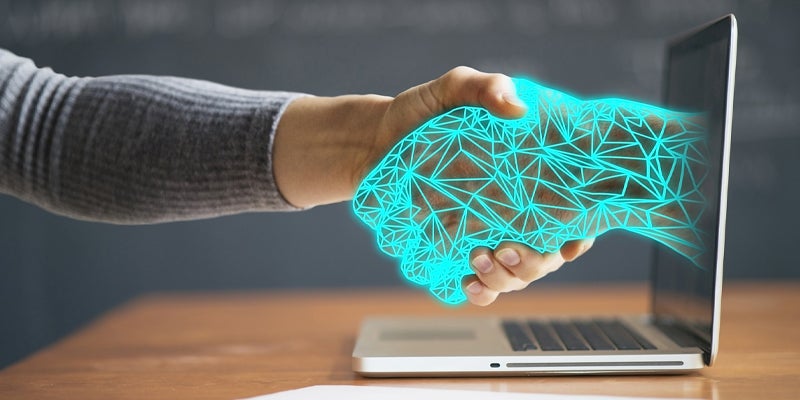 CU's Transformation and Innovation Program (TIP), launched last year as a key component of President Mark Kennedy's strategic planning process, this week debuts a website that will highlight systemwide efforts to better leverage technology's role in advancing the mission of the university.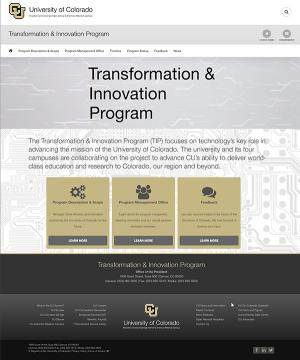 The four campuses and system administration are collaborating on the program, which aims to better position the CU system to efficiently, effectively deliver technology services to students, faculty, researchers and staff.
"It's imperative that CU be more effective and efficient with our technology," said CU President Mark Kennedy. "It drives everything from student success to business operations to engagement with alumni and donors, and more. I am confident that the Transformation and Innovation Program will lead to improvement in this critical area."
Following an RFP last year, the resulting assessment by Deloitte reviewed and evaluated the university's current information technology (IT) environment, while also providing recommendations and a roadmap for improving and aligning IT capabilities across CU.
The assessment helped form three main areas of program visions and goals:
Clarify roles and responsibilities by establishing clear mandates of responsibility for the system and the campuses though effective IT governance that fosters collaboration and consistency.
Strengthen the core through the delivery of reliable, secure and cost-effective core technology services and data access.
Foster innovation and effectiveness through a focus on strategic partnerships, fostering innovations such as automation, artificial intelligence, and analytics to advance the mission.
Proposal recommendations were agreed to by President Kennedy and the campus chancellors. A new Transformation and Innovation Program (TIP) office was established at the system to lead the implementation of the recommendations; Harper Johnson, associate vice president of transformation and innovation, is at the helm of what's planned as a three-year program.
That program will consist of six focus areas:
IT Governance: A more comprehensive governance model with defined roles and responsibilities to support effective oversight, collaboration and coordinated IT initiatives across CU.
IT Finance: More collaborative financial processes for IT to drive visibility and coordination on IT initiatives and improve management and reporting.
IT Talent: A fresh, collaborative approach to IT talent management will help prepare and retain the right talent pipeline to realize the goals of CU.
Technology Capabilities: Opportunities allow CU to modernize its technology services through key operational improvements and strategic enhancements.
Service Management: Central IT groups across CU must collaborate to support their customers' needs using consistent, transparent processes and tools.
Cross Functional: CU's IT resources can be strategically improved to enable mission-driven innovations across CU.
Some 19 projects falling within those six categories have been identified; 11 have been approved by leadership to advance with the remaining eight being inactive at this time.
Currently, the program is focused on chartering and planning activities for the active projects including understanding resource needs. All projects involve campus participation and input.
Details on the projects, who serves on the program steering committee, and the members of the program management office are posted on the TIP website, which also invites stakeholders to share their input.
The program is committed to sharing regular updates and information as the work progresses.