STORY
CU system receives 131 ARRA grants to date
Total granted funding for system approaches $50 million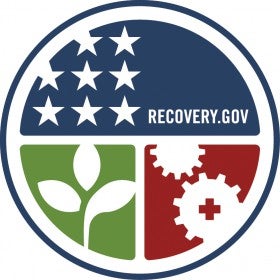 The University of Colorado's four-campus system has received 131 federal stimulus funding awards worth $49.8 million, according to the most recent figures provided by university administrators.
Including $2.3 million in general appropriations from the federal government, the total for federal research funding granted to CU so far this year is $52.1 million.
As of Aug. 31, CU campuses had submitted 844 grant applications worth nearly $448 million under the American Recovery and Reinvestment Act (ARRA), said Teresa Osborne, the system administration's director of capital assets, who compiles data for the CU system.
While such federal funding is an important economic lifeline, CU and other universities can only use the grant dollars to fund specific research. CU cannot add the one-time dollars to its general fund to pay for utilities, technology and faculty and staff salaries, which is why support from the state, donors and tuition are still important revenue streams for the university, she said.
President Barack Obama signed the act into law in Denver on Feb. 17, providing up to $800 million in new spending by Sept. 30, 2010. Since then, universities across the United States have applied for research grants through several agencies that have received millions of dollars in one-time federal stimulus funding. The funding is aimed at stimulating the sluggish U.S. economy.
Major funding entities include the National Institutes of Health (NIH), the National Science Foundation (NSF), the U.S. Department of Defense, the U.S. Department of Energy, the U.S. Department of Justice and the U.S. Department of Health and Human Services.
Most of CU's funding requests have been direct grant applications through federal agencies. So far, university researchers have received 68 awards worth $20.2 million through the NIH, one award worth $740,000 from the U.S. Department of Agriculture, and 62 awards worth $28.9 million from the NSF. Of the total grant proposals, 86 percent are with the NIH, and 8 percent are with the NSF, Osborne said.
Following are the totals by campus for grant applications and granted awards:
The University of Colorado at Boulder has applied for more than 254 grants totaling $187.6 million and has received 76 awards worth $31.2 million.
The University of Colorado Denver and the University of Colorado Anschutz Medical Campus have applied for a combined 571 grants totaling $242 million, and the campuses together have received 51 awards, with additional funding from agency general appropriations amounting to $2.3 million for a total of $19.1 million.
The University of Colorado at Colorado Springs has applied for 19 grants totaling $18.3 million, and has received four awards for a total of $1.4 million.