STORY
CU startup licenses iPhone app that enables location-based social networking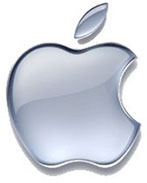 The University of Colorado and a high-tech startup founded by a CU professor recently inked a licensing agreement to develop an iPhone application that enables end users to engage in on-the-fly social networking, the CU Technology Transfer Office announced recently.
Richard Han, an associate professor of computer science at the University of Colorado at Boulder and president of the startup TechoShark Inc., developed the technology underlying a new iPhone app called "hoozat."
Available for download in the iPhone App Store, hoozat interacts with Facebook to allow users to connect with friends and meet and learn about new people in real time based on location. Han hopes to expand the app to LinkedIn, Twitter, MySpace and other social-networking sites.
"Our goal is to be the premier mobile application for networking among people at social events," Han said. "You'll be able to immerse yourself into an event, whether you're there or not, and find out 'who's at' an event and what they're talking about. We like to think that our app puts the 'face-to-face' in Facebook."
CU and TechoShark recently signed an exclusive licensing agreement to develop hoozat and commercialize it. In January, the company won a $100,000 research grant from the National Science Foundation to develop the technology platform into an application linking a mobile phone user's location with coupons from local stores and restaurants.
The concept, called location-based marketing, has been discussed for the past decade. However, the development of more sophisticated, feature-rich smart phones in recent years has spurred greater "moco," or mobile content and applications and related marketing strategies.