STORY
CU startup to develop 'biogenerator' to power implanted medical devices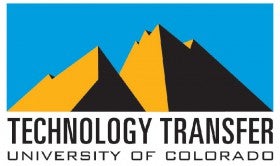 A startup based on technology developed by a University of Colorado Denver School of Medicine professor will develop implantable "biogenerators" that will provide a potentially inexhaustible power supply to implanted medical devices such as pacemakers and insulin pumps.
CU and Biotricity Medical Inc., a medical device research and manufacturing company founded by School of Medicine researcher Simon Rock Levinson, Ph.D., signed an option agreement to develop the implantable power supplies, the CU Technology Transfer Office announced recently.
Levinson, founder and chief scientist for Biotricity Medical, teaches physiology and biophysics and is a noted researcher in bioelectricity generation in the nervous system.
The company's first planned product, EpiVolt™, is a tiny, implantable biogenerator that will provide power indefinitely to pacemakers, insulin pumps, cochlear implants and artificial retinas, among other life-saving medical devices. According to researchers, implantable biogenerators eliminate the need for repeated, invasive replacement surgeries.
The new device will be made of living electricity-generating cells that use the body's own natural chemicals and processes to create electric power.
"It's an inexhaustible source of power that will be much smaller than the batteries it will replace," Levinson said. "This will allow the EpiVolt™ to be permanently implanted in very small spaces along with the device that it powers, without the need for long connecting wires running through the body to a remote battery power source."
Levinson believes such products will improve the quality of life for millions of people living with diabetes, chronic pain, Parkinson's disease and implanted medical devices.