STORY
CU sponsoring Go Red for Women, an American Heart Association benefit
Virtual event promoting heart-healthy living set for Nov. 20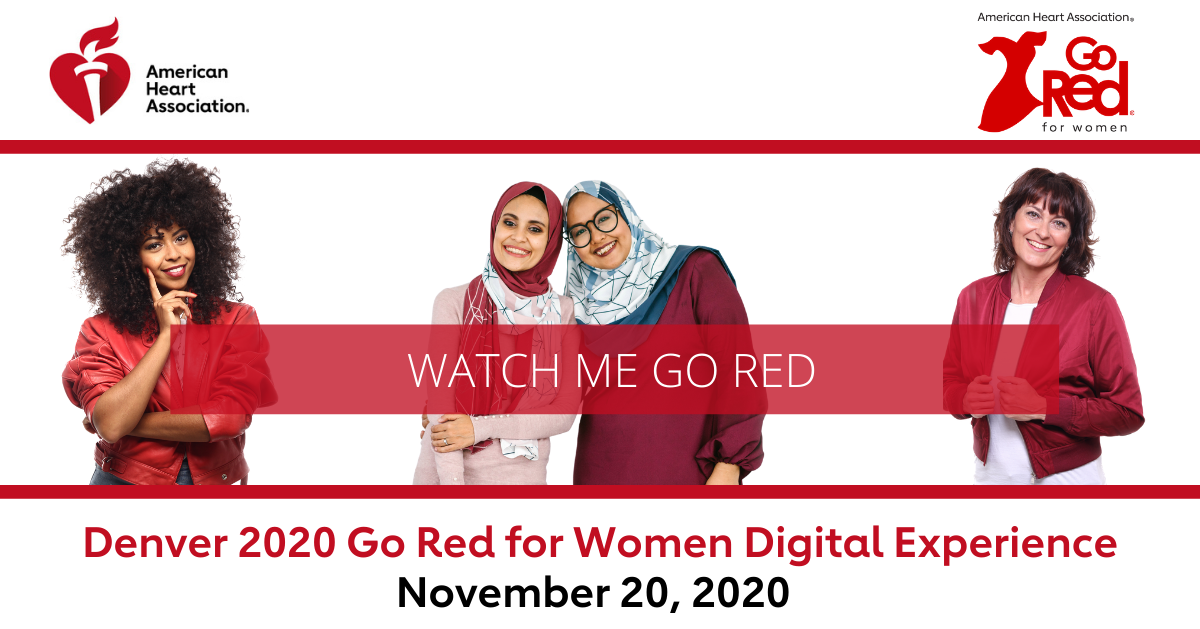 The University of Colorado is sponsoring 2020 Denver Go Red for Women, a virtual event benefiting the American Heart Association.
The digital experience, set for 11 a.m. Nov. 20, offers an opportunity for women across Colorado to come together for an interactive, engaging and fun celebration, all while learning more about how to live a heart healthy life.
Attendees can access interactive heart-healthy cooking demos, a keynote speaker, panel discussions, inspiring survivor stories and much more.
Registration is now open. Visit Heart.org/DenverGoRed for more information, to make a donation, and to register for the event.
In 2004, Go Red for Women was born as a campaign to raise awareness among women about their great health threat – heart disease. Slowly, the campaign grew into a movement – one that not only brought together thousands of women annually but became the trusted, passionate, relevant force for change to eradicate heart disease and stroke all over the world. Go Red for Women provides a platform for women and their families to lead healthier lives, and drive collective action for community transformation. It's not just about wearing red; it's not just about sharing heart health facts.
It's about:
Providing women with opportunities to prioritize and take charge of their own health;
Building communities that support and provide access to healthy choices;
Demanding equal access to healthcare for all women and their families;
Increasing women in STEM in upcoming generations.
Cardiovascular diseases, which include stroke, claim the life of a woman about every 80 seconds. We hope you will join us on our mission because about 80 percent of cardiovascular diseases may be prevented.