STORY
CU Regents name Todd Saliman interim president
Current VP of strategy, government relations and CFO will begin July 1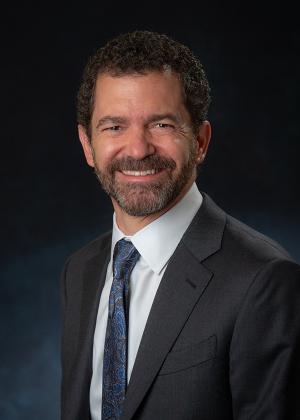 The CU Board of Regents on Tuesday named Todd Saliman the institution's interim president on a unanimous vote. The appointment is effective July 1.
Saliman is the current senior vice president for strategy, government relations and chief financial officer in system administration at CU, which he joined in 2011.
"Todd is a valued and respected member of the university community who has a sound understanding of the issues it faces," said Board Chair Glen Gallegos. "He was the unanimous choice of the Board of Regents and we look forward to working with him to continue CU's momentum and upward trajectory.
"His appointment will provide important continuity in some of our key initiatives, including strategic planning, online education and the fall return to on-campus teaching and learning."
The board is doing the advance work to prepare for a national search for the permanent president. Saliman has said he will not apply for the permanent position. He replaces Mark Kennedy, who recently reached an agreement with the board to transition out of the presidency by July 1.
"I look forward to continuing to work with the board and my colleagues at CU system administration and on our campuses to ensure that CU continues to advance its mission to serve our students and state," Saliman said.
Former CU Regent and current U.S. Congressman Joe Neguse congratulated Saliman.
"Congratulations to my good friend and former colleague Todd Saliman on his appointment to serve as the interim president of the University of Colorado," Neguse said. "As a former CU Regent, I have seen the hard work and expertise it takes to lead this university, and having worked with Todd for many years, I know he has the leadership and experience it takes to guide us through this transition."
Colorado Senate Minority Leader Chris Holbert praised the Board of Regents' selection.
"Todd's commitment to public service in Colorado, his deep understanding of state budget and the importance of investment into higher education will serve the institution well in this role," Holbert said.
Click here to read reaction from more leaders from across the state.
Before CU, Saliman served as the state of Colorado's budget director in the administration of former Gov. Bill Ritter and was a senior adviser early in the administration of former Gov. John Hickenlooper. Before that, Saliman served eight years (1995–2002) in the Colorado Legislature, during four of which he served on the Joint Budget Committee. He also owned and operated a lobbying firm that represented some of the most prominent organizations and governmental entities in the state, including the University of Colorado.
Saliman was born and raised in Colorado and is an alumnus of CU Boulder.