STORY
CU Regents make historic leadership selections
First Latinos elected to lead governing board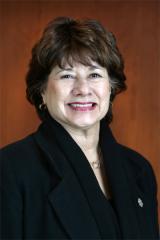 The University of Colorado Board of Regents has elected Latinos as chair and vice chair of the nine-member governing board, marking the first time in the university's 140-year history both positions have been held by Latinos.
Democrat Irene Griego of Lakewood and Republican Glen Gallegos of Grand Junction were elected chair and vice chair, respectively, during the board's Sept. 9 meeting at UCCS.
Griego is the first person of Latin descent to hold the position.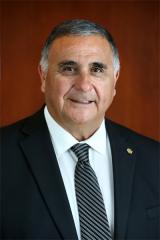 The chair of the board sets meeting agendas, assigns regents to board committees and serves as spokesperson for the board. The vice chair assumes the chair's duties in her absence. The Board of Regents is responsible for the overall operations and budget of the university, in addition to selecting and evaluating the president.
"Diversity is an important value and guiding principle at the university so I'm pleased that our governing board reflects what we are striving for our campuses to reflect – our state, our nation and the world," Griego said. "I'm honored to be elected by my colleagues to chair the board and humbled to be the first Latina in the position."
The CU Board of Regents is elected by the people of Colorado, making it only one of four states in America that elects university governing boards. All other Colorado higher education governing boards are appointed by the governor. Regents are elected from each of Colorado's seven congressional districts, with two members elected statewide.
Gallegos' election as vice chair also brings geographic diversity to the board. He serves the sprawling 3rd Congressional District, which encompasses large sections of western and southern Colorado. Griego represents the 7th Congressional District. Most of the regents come from the Front Range, where the bulk of Colorado's population lives.
The chair and vice chair are elected annually by members of the board. Griego succeeds Kyle Hybl as board chair and Gallegos succeeds Griego.
The board typically elects a chair at its June meeting, but six rounds of voting failed to produce a candidate with enough votes to be chair. The issue was laid over at the July and August meetings.