STORY
CU names Michael Sandler vice president for communication
Veteran journalist has served at George Mason University since 2014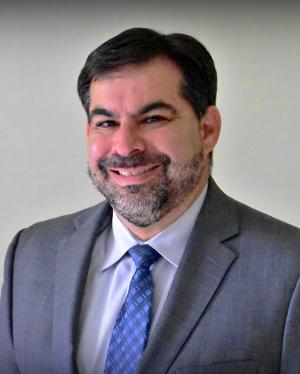 The University of Colorado on Friday named Michael Sandler as vice president for communication for its four-campus system.
Sandler is now associate vice president for communications at George Mason University, a position he has held since 2014. Additionally, he served as the institution's interim vice president for communications and marketing from September 2019 to June 2020. Pending approval by the CU Board of Regents, he will begin his CU duties July 1.
"The University of Colorado's four campuses offer something for every type of learner and the system is a tremendous asset to Colorado and beyond," Sandler said. "I look forward to helping it tell its great stories and I'm excited to join the president's executive team and look forward to working with my colleagues there and the accomplished communications professionals on CU's campuses."
Sandler will be responsible for communications, marketing and branding for CU system administration. Communications for CU's president and Board of Regents will be among his primary responsibilities. He also works closely with the communication teams on CU's campuses. He succeeds Ken McConnellogue, who is retiring after 15 years at the university.
"Michael Sandler is an experienced communication leader with considerable expertise," said CU President Mark Kennedy. "He will be a welcome addition to the team and an important asset to the university in this critical position."
Before his work at George Mason, Sandler had an extensive career in journalism working as a reporter and editor at The Washington Post, Associated Press, Congressional Quarterly, the Hill, the Tampa Bay Times and the Philadelphia Inquirer. He also served as a Peace Corps volunteer in Bolivia.
Sandler earned a bachelor's degree in applied economics from Cornell University and a master's degree in journalism from Columbia University.